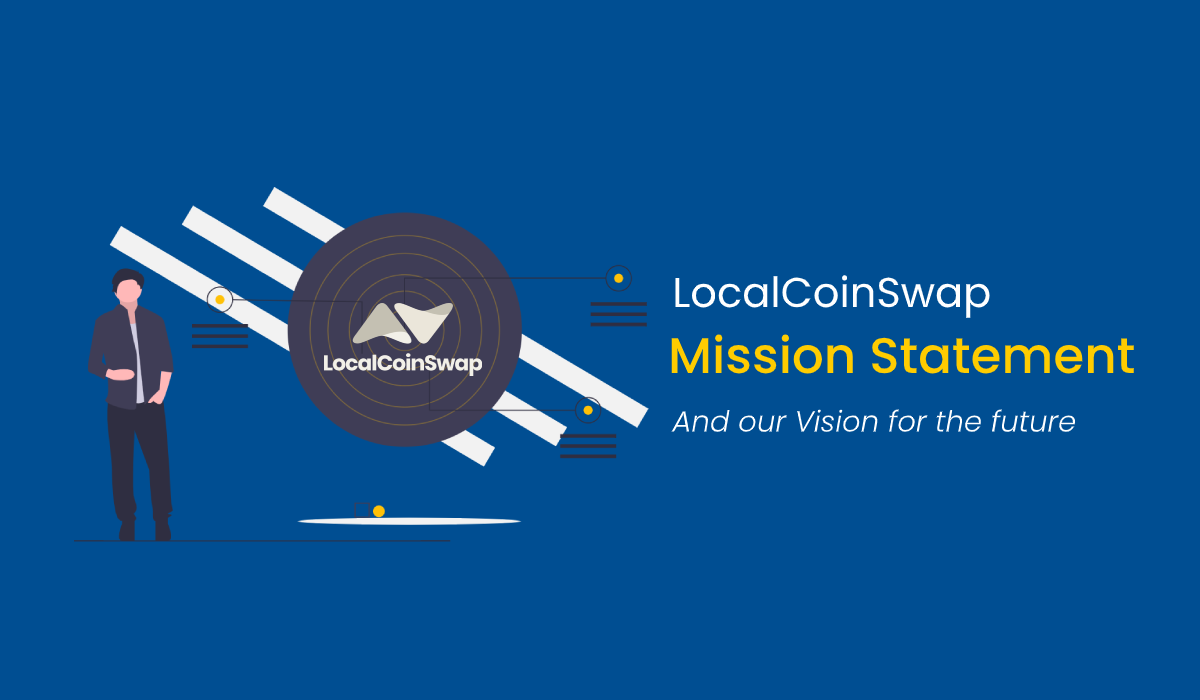 Mission Statement:
LocalCoinSwap is a community-driven exchange, which aims to redefine the way cryptocurrencies are traded.
We believe that existing marketplaces are fundamentally flawed in the way they restrict local currency on/off ramps, collect unnecessary user information, control users' funds, and how they monopolize profits.
We are solving these issues by creating a non-custodial, non-restricted, all-inclusive P2P cryptocurrency marketplace.
Vision Statement:
LocalCoinSwap will be the main player in the Peer-to-Peer (P2P) cryptocurrency exchange market. We have a one-stop shop for P2P trading on a large variety of the most popular cryptocurrencies. Users will be able to buy and sell all the listed currencies at rates comparable to any other P2P platform.
At LocalCoinSwap, we are, in addition, focusing on increasing the availability of cryptocurrencies to emerging markets. People in these markets are the most in need of usable stores of value, yet they currently struggle with access to crypto due to a wide variety of systemic issues. Our goal is to enable anyone, anywhere to trade a huge variety of cryptocurrencies without unnecessary limitations.
Additionally, as a community-driven project, we aim to work in conjunction with our users to create the best P2P experience on offer. In addition we will maximize returns to all LocalCoinSwap Cryptoshare token holders through the LCS Buyback and Burn program.
Values:
At LocalCoinSwap, we have a large community of users, dispersed around the globe. Our core values include accessibility, diversity, inclusivity, respect and freedom of idea.