Whether you want to sell a small amount of bitcoin or cash out of bitcoin completely, you may not be sure where to start. It may seem like there are many options at first, but finding the right choice to provide precisely what you need can help you convert your bitcoin to cash quickly. Even if you are new to bitcoin and this is your first time selling it, it's not as hard as you think. Traders around the world are buying and selling bitcoin every day!
Can You Cash Out Bitcoin for Real Money
Bitcoin wouldn't have grown to be as big as it is today if you couldn't use it as a means of exchange. So if you are wondering how to cash out bitcoin into your bank account or physical fiat currency, read on to find out more.
Factors Involved in Cashing Out Bitcoin
The amount of bitcoin you want to sell
How quickly do you need the money
What payment type you would like to use
How concerned you are about your privacy
Local regulations and bitcoin tax obligations
Transaction fees to move your bitcoin
How to Sell Bitcoin?
There's a range of methods to sell bitcoin, but the key is to find the right approach for you. Likewise, there's a range of options, from centralized exchanges to using a bitcoin ATM nearby. However, there is one approach that suits just about anyone asking the question of how to sell bitcoin, and that's P2P trading with LocalCoinSwap.
How Much Bitcoin Can You Cash Out?
The amount of bitcoin you can cash out will primarily depend on the method used to cash out the bitcoin. If you have a considerable amount of bitcoin to cash out, you may just wish to spend a little extra time comparing your options to ensure you get the best price for your bitcoin when you sell it. Fees can add up with larger trades, so consider this when exploring your options. It's also worth noting that often the fees aren't always immediately apparent. For some cryptocurrency exchange platforms, the costs are hidden in the price spread itself, common for instant cryptocurrency exchange services.
How Do You Redeem Bitcoin for Cash?
While this is a common question, it is nonetheless a little confusing; bitcoin isn't a form of credit. Instead, it's a digital asset in its own right and is not redeemable in any way directly. So while you can't redeem bitcoin, especially as no company or other party owns and operates the bitcoin network, you can sell bitcoin for cash.
Can you cash out Bitcoin at any time?
Yes, however, some approaches can take a lot longer than others. For example, with P2P trading, you can cash out bitcoin fast as you can choose a suitable payment method. For other methods like order book exchanges or OTC service providers, you may run into issues with delays associated with how the money is sent to you, commonly with things like wire transfers or international bank transfers. The only limits on when you can sell bitcoin are those imposed by how you choose to do it. Unlike the stock market, the bitcoin and cryptocurrency markets never shut down.
How to Convert Bitcoin to Cash
As mentioned earlier, there are a few ways to cash out bitcoin, and each has its pros and cons. Still, one approach stands out from the rest and is suitable for almost any circumstances you may encounter or your specific needs. In addition, many types of cryptocurrency exchanges will allow some ways to get money in and out of the cryptocurrency markets. However, getting physical cash often requires the help of P2P trading.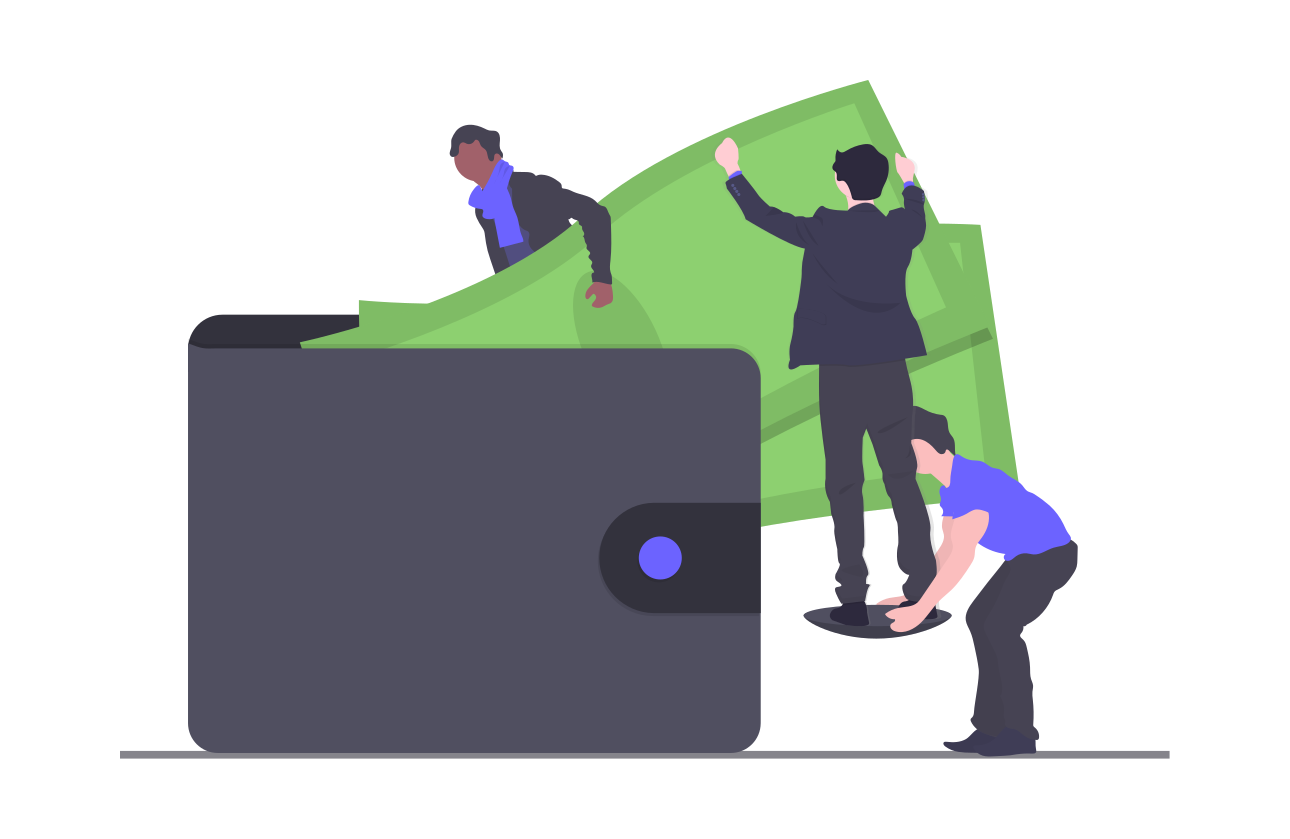 Order Book Cryptocurrency Exchanges:
The first place you might have thought to look for a place to sell bitcoin is one of the many order book exchanges out there. The problem with this approach is that they are typically extremely limited in the types of withdrawal they accept regarding fiat. There's also no way to directly get cash for bitcoin when using an option like this unless you first withdraw the funds to your bank account and then head off to the nearest ATM.
You may also run into verification issues when using an order-book cryptocurrency exchange. Verification issues can be highly problematic if you don't have documentation or ID accepted by these types of crypto exchanges. What is required will vary between them and the regions in which they are based. However, if you simply don't have enough ID to verify your account, you are likely stuck or extremely limited in what you can do with your account.
Many exchanges of this type will even place withdrawal limits on verified accounts, so this is something to consider. As these platforms generally provide direct access to bank account withdrawals, the verification requirements can be rather significant for cashing out bitcoin using your bank account. If you commonly require immediate access to fiat money via your bank account to buy bitcoin or when you're ready to sell, centralized exchanges may be OK, but P2P exchange offers far broader options across the board.
Bitcoin ATMs:
If you can find a bitcoin ATM near you, it can be one possibility to consider when you are looking for a way to convert bitcoins into cash. The primary issue with using a bitcoin ATM to cash out bitcoin is that it often comes with significantly higher fees than some alternative methods. Often the costs aren't apparent either and can be hidden in the machines' price spreads. In addition, in recent years, regulations have resulted in many bitcoin ATMs requiring more verification, making them less convenient depending on the requirements. So if you are looking to cash out bitcoin, the bitcoin ATM may be an option; it's just not a great one in most cases.
Instant Exchanges:
There are many instant exchange services around. However, these types of crypto exchanges often target traders wanting to exchange one crypto for another, also called crypto-to-crypto exchange. If you are looking to cash out bitcoin, likely, you won't have much luck using these cryptocurrency exchange platforms, and if you do find something with third-party integration that supports these types of trades, it is more likely to be an afterthought. While instant cryptocurrency exchange platforms can be sufficient to quickly exchange a little bitcoin to ethereum or something else, for getting money for your bitcoin or topping up your accounts with some extra funds, they likely won't be an ideal solution.
Bitcoin Wallet Integrations:
Some bitcoin wallets offer built-in ways to exchange cryptocurrency, usually provided through third-party partnerships; precisely what is being provided (if anything) varies, as does the experience you would have using them. If you choose this route, beware that while they are often simple enough to use, the pricing can sometimes be unpredictable or result in your losing out quite a bit on fees.
Peer-to-Peer Trading:
The best way to cash out bitcoin for most people is to use P2P trading. This trading style allows you to trade anywhere in the world and in ways that otherwise would be often impossible. Using countless payment methods and dealing more directly with other traders using escrow for safety opens up substantial potential benefits. If you want to cash out bitcoin fast, you can trade with local bank transfer, cash deposit, cash in person, and so much more at LocalCoinSwap. P2P trading is exceptionally flexible and allows you to exchange your digital currency for any payment type you are likely to want.
Can You Use an Escrow Service to Sell Bitcoin?
Escrow can help keep you safer when trading cryptocurrency. There are some specialists in cryptocurrency escrow for single or regular transactions, but these are often best suited to more institutional use cases. For traders, holders, and just about bitcoin investors or users, LocalCoinSwap can offer a great alternative.
Trading with escrow on LocalCoinSwap allows you to trade in whatever way suits you and your trading partner, while the platform handles any disputes that could arise. The benefits of using escrow are significant and allow you to trade with people anywhere in the world without worrying about counterparty risk. It doesn't matter if you want to sell bitcoin or convert cash to bitcoin; using an escrow service is vital to help you trade safely. Trading outside escrow is a significant risk and often results in losing funds.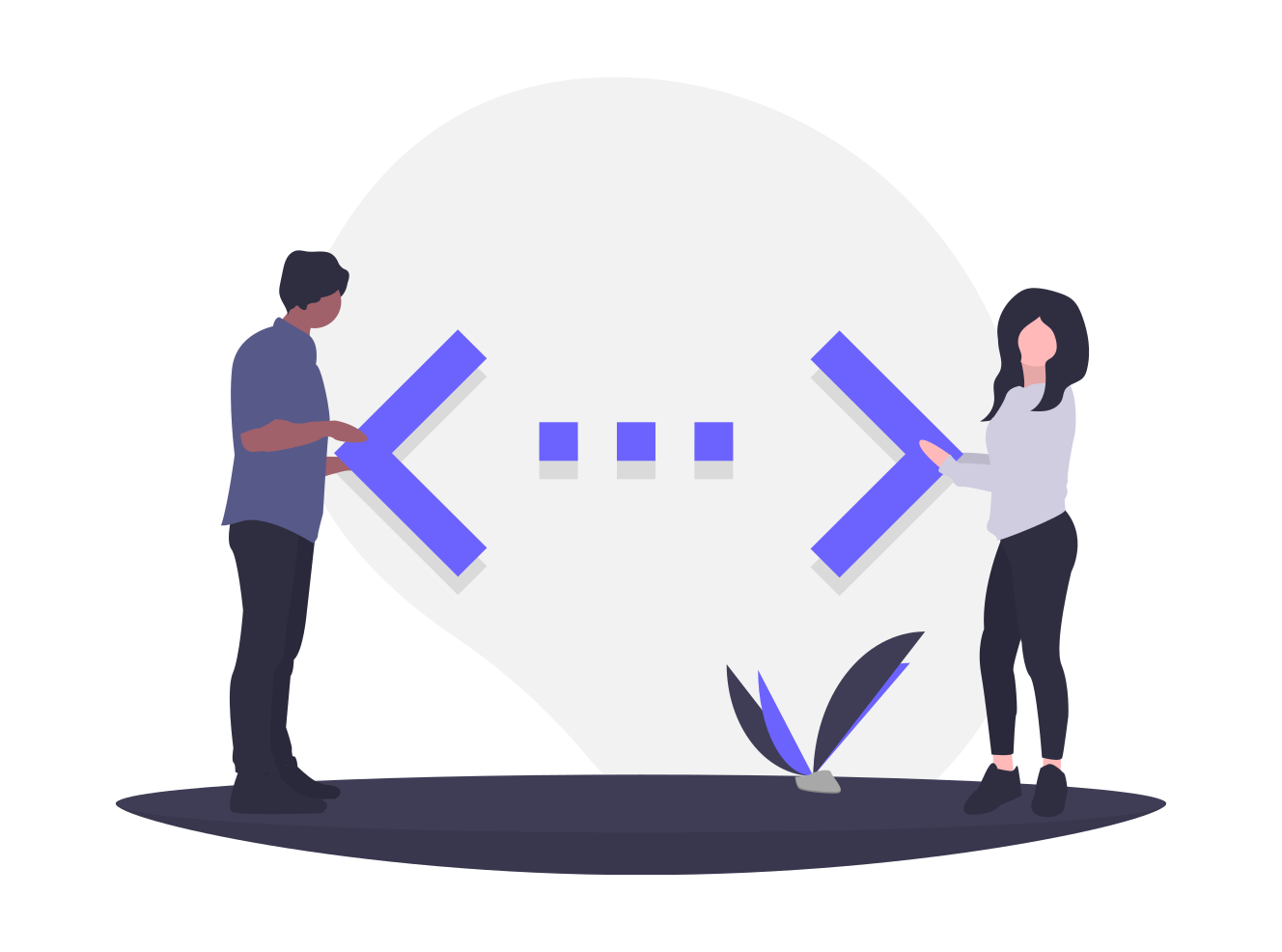 How to Cash Out Bitcoin With LocalCoinSwap
Step 1: Head over to LocalCoinSwap.com and sign up if you haven't already, and you can be exchanging your digital assets for cash and a massive range of payment methods immediately. Converting bitcoin to cash can be easy when you trade P2P.
Step 2: Use the search bar to find suitable trade offers to buy or sell bitcoin. If you can't find a trade offer that suits your preferences or want to make one yourself, you can do so in just a few moments by following the prompts.
Step 3: To initiate a trade, enter the amount you wish to sell, and you'll be able to start trading selling bitcoin instantly to a trader just about anywhere in the world with the protection of escrow alongside the power of P2P trading.
Can You Sell a Small Amount of Bitcoin?
Just as you can buy a small bitcoin, you can sell a small amount. Bitcoin is quite flexible and allows you to exchange just a portion of a bitcoin, so if you want to sell only a tiny amount of bitcoin, you can do that without an issue. Trading less than one bitcoin is increasingly common as the value of bitcoin has increased over the years.
If you are going to trade a small amount of bitcoin, just make sure to take into account any fees that may be required to move the bitcoin between wallets (if needed) so that you can get the right amount of cash from the cryptocurrency you were looking to receive if you wanted to obtain a specific amount.
How to Cash Out Large Amounts of Bitcoin
While cashing out large amounts of bitcoin can be problematic on traditional order-book style exchanges, when trading P2P, you can spread out your buy orders far easier and are less likely to affect the market price if done carefully. You may even find some OTC bitcoin traders (over the counter) that can provide very high volume trades so you can sell large amounts of bitcoin with a good margin.
Not everyone has connections to large trading firms, but anyone can hard a large amount of bitcoin they want to sell. When selling a large amount of bitcoin using P2P trading, take the time to find established traders with good trading history, and don't be afraid to break up your orders into smaller amounts and for huge trades, even between traders. One of the many great things about P2P trading is its flexibility, including when you want to cash out bitcoin in large amounts.
Popular Payment Methods to Cash Out Bitcoin
Even if you want to use cash, there are many ways to use some money to trade bitcoin. You could, for example, trade using cash by mail, cash deposit, or cash in person. If you just want the money in your bank account, you can look at options like a local bank transfer. If you wish to convert bitcoin to cash fast, you may prefer to use cash in person, a popular way to trade P2P across the world. If you do happen to want to use a payment type that is currently unavailable even on LocalCoinSwap, you can contact support, and it can be considered for addition to the platform usually that same day.
Some other popular payment methods include: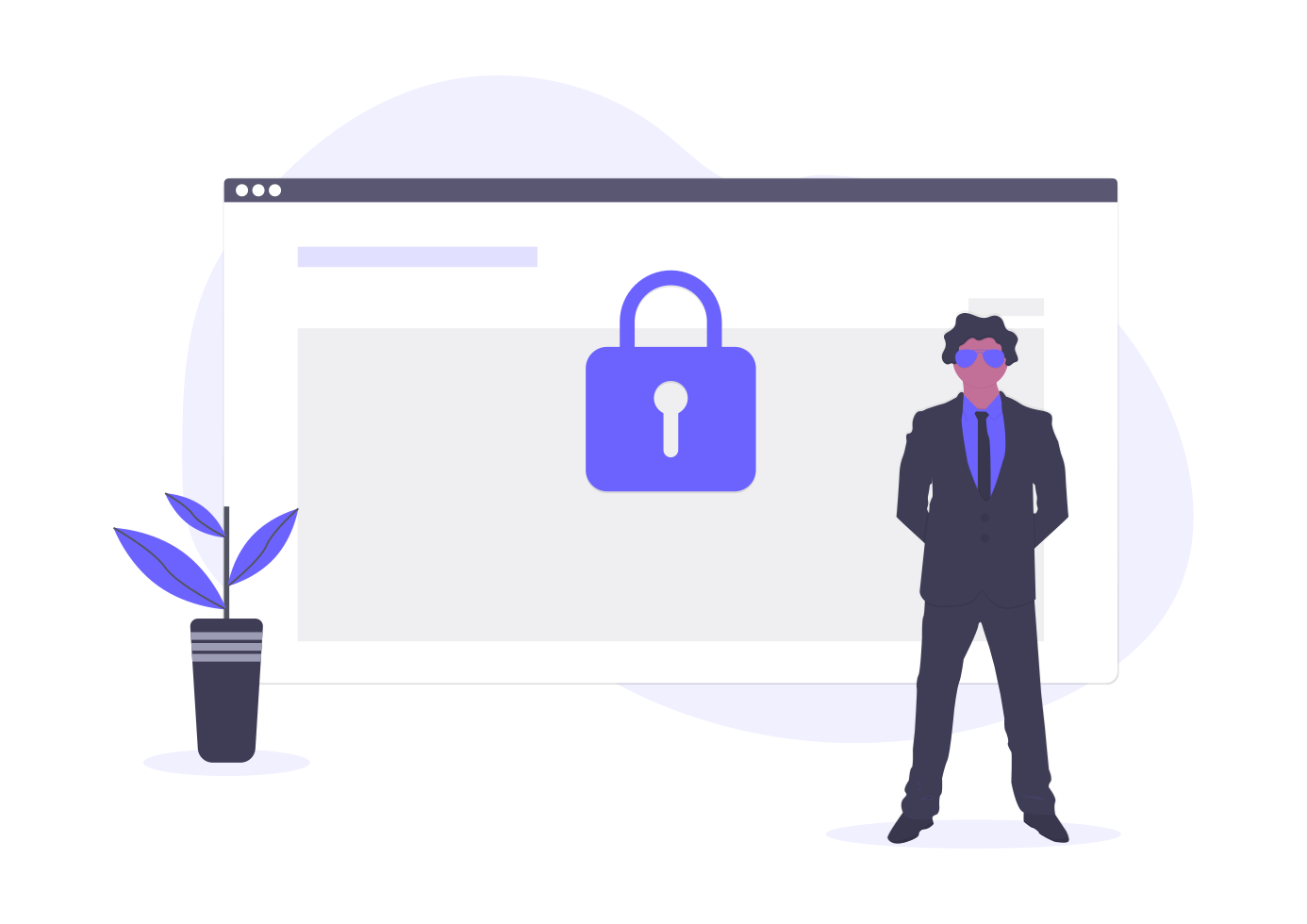 The Primary Conclusion
While there is a range of ways you can sell bitcoin, P2P trading provides the flexibility, privacy, and access that anyone can trade bitcoin fast and effectively. So whatever your needs are, it's likely that P2P trading will be a great fit.
So when it comes to how to cash out Bitcoin? LocalCoinSwap, the most popular non-custodial P2P marketplace, is the best way to cash out bitcoin. Start trading P2P today, and you can start buying or selling bitcoin in minutes, not days or weeks. Choose your terms, essentially any fiat currencies to trade against, and you can even exchange Ethereum, Polkadot, Celo, Dash, and several other popular cryptocurrencies as well.
---