Since the hard launch of our exchange, It's been an exciting journey working with the LCS community, our partner projects and interacting with fellow P2P traders around the world.
As you are aware, peer-to-peer is an incredibly important topic in the framework of cryptocurrency. In terms of our particular use case, not only does it decrease the need for financial intermediaries, but it also brings opportunity to people who otherwise would not have access to traditional finance. Depending on what country you are from, you will be affected by this in different ways (due to regulation, government intervention, banking access, etc) and it has been exciting to see how people from around the world react to peer-to-peer and decentralized systems in different ways. I thoroughly love being in this community and working with the LCS project.
As we get closer to the first official LCS dividend announcement on the 20th of June, and with the recent fluctuation in token price, I wanted to respond to the community calls to get more details of activities we have been focused on and provide an overview of how we, in the marketing team, have been working with the operations and development team to achieve business success.
We are in a unique position at LocalCoinSwap as we are the only P2P cryptocurrency exchange in the world with almost 4000 investors and we often need to balance investor expectations and trader expectations with what is best for the project in terms of success. Our competitors don't have this challenge and it is something that we are getting better at managing. We are also a much smaller team, but we appreciate your ongoing support in the community and hope that you will continue to provide any feedback to us via our feedback form.
With that said, we are pleased to see that, whilst always volatile, overall sentiment in the crypto industry is positive and whilst breaking loyalties of users on the legacy P2P Bitcoin exchanges is an ongoing challenge, we feel that we are in a very good space in terms of brand awareness with P2P traders and cryptocurrency enthusiasts around the world, which is also an important key objective of our platform. Let's not forget that it has only been 2.5 months since hard launch and we have had a steady increase in users signing up to the site, trading and even some large whale trades testing the waters with a new platform that they are learning to trust.
Thank you to the LCS community:
We would also like to give a huge thank you to the community members who are continuing to help the LocalCoinSwap project with brand awareness, media outreach and continue to spread positive sentiment within their local regions. The importance of your ongoing passion and positive affirmations cannot be underestimated and you are a huge motivation to the entire team. The occasional private message that we get that says 'thank you' or 'nice job' makes such a big difference in all of our lives.  
If you would like to discuss ways that you can help the team spread brand awareness, develop content or assist in sales and marketing initiatives in your local region, we are always available to chat further so please do not hesitate to drop us an email at marketing@localcoinswap.com.
Dev Team Roadmap:
Working alongside our blockchain operations and development team is a thoroughly exciting aspect of working in the LCS team. A general overview of our ongoing technical roadmap for 2019, includes:
API improvements for automated trading
Advanced pricing
Trade feature enhancements
Email automation integrations
Trade process/flow improvements
Crypto-to-crypto (C2C) implementation
We will continue to work with the dev team to help leverage developmental milestones for 2019.
Investors Vs Traders:
As mentioned above, managing the expectations of investors vs traders is a balancing act for everyone in the team. As you can imagine, Investors are often more focused on token price, as well as referrals and how they impact their dividends. Traders, on the other hand, are more interested in features, functionality and how referrals can be more competitive against competitor platforms to bring more traders. There is also a growing group on hybrid users which will ultimately increase as the project rises in volume and with the increase of dividend price. This is, of course, a simplistic overview but addresses the fact that we have different community members that are calling for different business outcomes. Finding the successful balance between these different groups is an ongoing focus for the team and something that we are actively working to address in order to improve communications to the wider community.
Community Discussions:
I can assure you that the team is listening to the discussions in our Telegram channel and three topics frequently brought up recently are 1/ token pricing and 2/ exchange listings for LCS Cryptoshares and 3/ community communications.
In regard to token pricing, whilst the primary use case of the LCS Cryptoshare token is to provide dividends to token holders and thus support our community, the only way to drive dividends is through an increase in volume. This has been our ongoing primary focus since hard launch and is driven by the core business goals. Whilst the team is always looking to increase the price of the LCS Cryptoshare token, this is a secondary priority as price increase will come naturally as a result of platform volume and thus successful dividends in the future.
In regard to a price increase or decrease, it is important to remember that crypto is a free market and LocalCoinSwap cannot control when an investor decides to buy or sell LCS Cryptoshares. This is also not always a negative reflection on the project as there are various reasons why an investor may sell their tokens especially with the fluctuations in the wider crypto landscape and increase in bitcoin price. We are always thankful to any LCS investor who helped us to achieve the opportunity to create the LocalCoinSwap platform in the first place and we thank them for their support of the project.
With that said, the good news is that the figures on the platform have been steadily increasing along with our user base and we believe that these are the true measurements of success in our project.
In regard to exchange listings, when centralized exchanges are expecting anywhere between 20k USD to 100 BTC for listing, it's important that we seriously consider if that listing will bring token value or if the funds would be better spent on other parts of the business - staff, infrastructure, campaigns, sales, etc. With that said, the team is continuing to review potential exchange costs in order to revisit this in the near future. We also encourage the community to reach out to any exchanges that have decent volume and prices and let us know if you think listing would benefit the project. These recommendations should be sent to the team via the feedback form.
There have also been very different, passionate opinions on Telegram related to listing or delisting LCS Cryptoshares on centralized exchanges. As you know, we are currently listed on the Hotbit exchange. Some people in the community have suggested new exchange listings, others have suggested delisting altogether from Hotbit and not listing on any future centralized exchanges. Again, these are not simple decisions and not something that we would or could ever take lightly. We can assure everyone that the team is continuing to discuss options regarding exchanges however this is not a marketing decision.
---
Marketing Insight:
With that said...here is a brief overview of some of our activities over the past 2 months...
Mission: To create the fastest, most secure and private peer-to-peer (P2P) cryptocurrency network that connects people worldwide to buy and sell digital currencies such as Bitcoin and Ethereum, using any payment method and with no KYC.
Vision: To establish LocalCoinSwap as the leading P2P cryptocurrency network worldwide that ensures every person has access to buy and sell digital currencies fast, secure and private whilst also creating entrepreneurial opportunities for unbanked and underbanked people and communities who are currently excluded from the traditional financial system.
Slogan: Fast, Secure and Private - The Way Crypto Should Be
AMA Sessions
This year we have been trialing both pre-recorded AMA's on YouTube as well as live Telegram AMAs that put the community in direct connection with the founders of our project. Feedback from our Ambassador team has been that the former prerecorded format is a preferred format for the community as it provides both YouTube video content and the opportunity to speak directly with the team. I am hoping that in the months to come we are able to do a monthly prerecorded AMA on YouTube as well as a quarterly live Telegram chat so that we can ensure that the community has ample opportunity to ask pertinent questions of the LCS founders. Please take the opportunity to ask any questions in these channels as this is the best way to stay informed and voice your opinion.
<DevTalks/>
Our monthly DevTalks blog post is continuing on a monthly basis and is a great way to keep the developer team in touch with the wider community. These updates are provided by Nathan on a monthly basis and help the team to communicate any important updates that have been made to the platform as well as any insight into upcoming development projects that are able to be disclosed to the public without affecting the competitive landscape. We also try to publish these shortly before the AMA so that the community can take the opportunity to ask further questions of the founders from a development and operational point of view.
Local Sponsorships
Thanks to a loyal LCS community member, LocalCoinSwap was fortunate enough to get the chance to sponsor a well-known Australian Premier League football club, Pascoe Vale FC. The partnership commenced with the official launch of the LocalCoinSwap platform.
LocalCoinSwap features on the front of the Victorian club's new-look home and away jersey as the major sponsor to the senior men's under 20 and under 18 teams with further support to the boys under 13 side which recently traveled to Dubai to take on the underage teams of Barcelona and Liverpool.
"We aim to drive an inclusive culture amongst our traders. We feel that Pascoe Vale Football club exemplify this - not only through their attitude and successes on the field - but their amazing community off it.  This is only the beginning for us, so we look forward to seeing many members of PVFC joining our exchange in 2019, and we hope to deliver a platform that is used by future generations for many years to come."
This is one of the first Australian Sports-Cryptocurrency partnerships. Other sporting teams in such partnerships including European giants Juventus, Paris St. Germain, Arsenal, West Ham United and Hamburg, while NBA franchises Dallas Mavericks and Sacramento Kings have also recently announced relationships with cryptocurrency projects.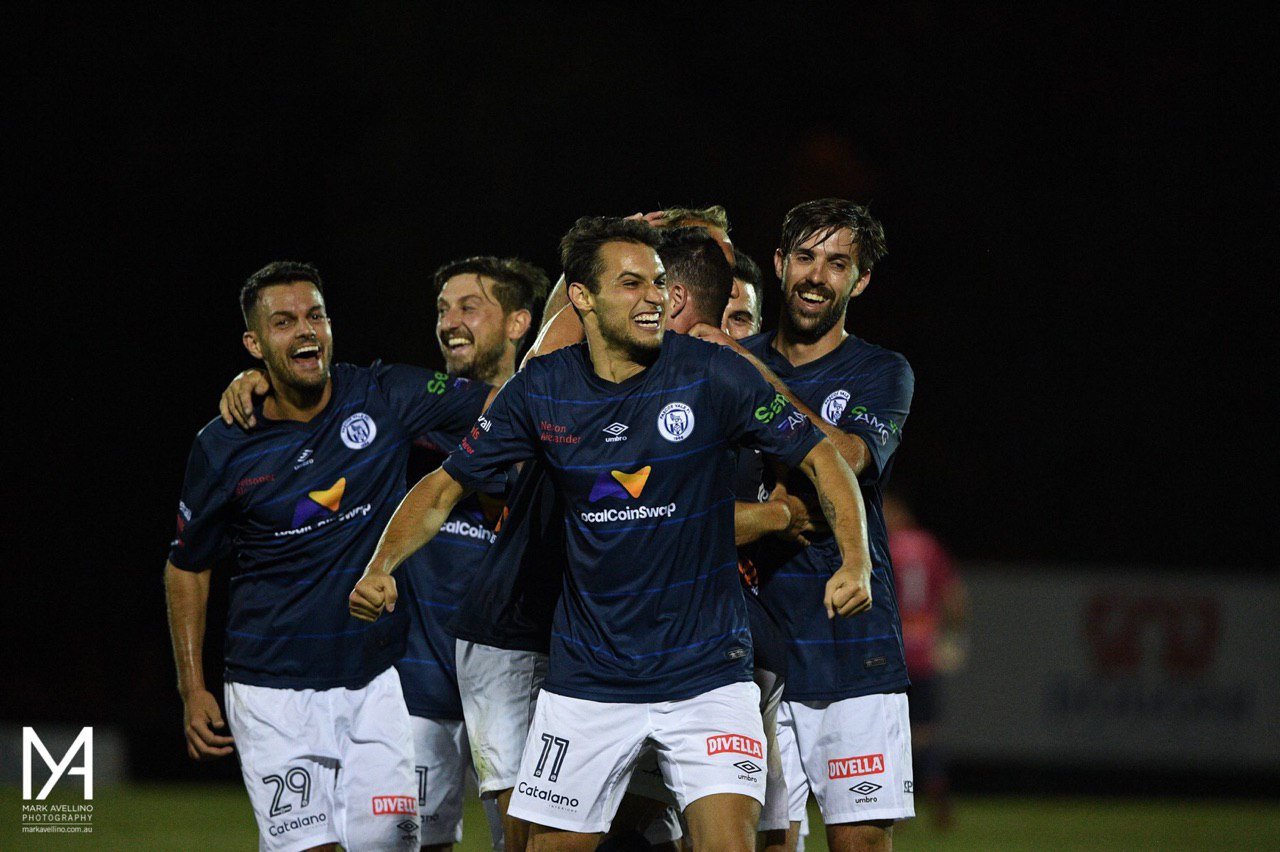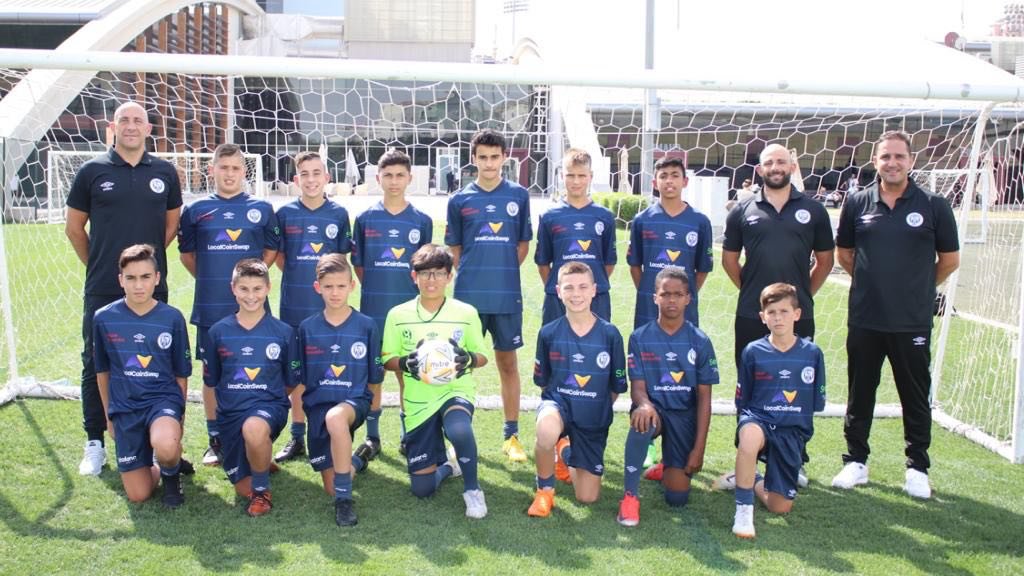 If you have any suggestions on local events or important initiatives in your area that you think would benefit the LocalCoinSwap brand, we would love to hear from you via our feedback form!
Event Marketing & Video Content
Attending more events, and even running our own events, is a key focus for the 2nd half of 2019. Our CTO, Nathan Worsley, is currently in Berlin and has been meeting with various high profile projects and has been reviewing potential opportunities.
We are also working with local event marketing teams and blockchain tech hubs in important regions to drive brand awareness of the LCS platform. We have seen some very large test trades on the platform due to these marketing outreach activities and we continue to look for new ways that we can work with people on the ground in important regions to drive them to use LocalCoinSwap over our competitor platforms.  
Digital events such as webinars, tutorials, and other educational content are also a key focus of the team as we move into the second half of 2019. We are working actively with partners on numerous videos and we will be working with regional teams to develop local language educational content so please stay tuned for more info.
Social Media
Social media is an ongoing focus for the brand in terms of brand awareness and community outreach. We are working on many different platforms in various languages to reach our core audience targets. As we move into the second half of 2019, we plan to run more general targeted competitions on social media, utilize more video content for educational purposes and create more localized content that appeals to a wider range of cryptocurrency enthusiasts. We have also been testing targeted PPC campaigns on some social media platforms (however there can be further limitations due to LocalCoinSwap being a non-KYC platform) and will continue looking for new ways that we can reach regional audiences with these tactics.
SEO and Content Marketing
The marketing team has been working with the developer team to improve site URL structure in order to ensure that the site is optimized for organic accessibility in SERPs. This also includes technical optimization related to metadata, site mapping, and copywriting. This is a key digital initiative for the marketing team and we are proud of the digital marketing work we have done to increase findability in the search engines.
In addition, we have also been working on our content marketing program from an earned, owned and paid perspective to help rank LocalCoinSwap in common P2P and cryptocurrency related searches on Google and in local language search engines as well as increasing our backlinks to improve our reputation and findability.
Ensuring that we are targeting key semantic topics for content creation has also been a focus of the marketing team at LCS and whilst this is a long game tactic, we are doing well at creating content that is effective, accessible and easy to digest for both beginners and advanced cryptocurrency readers.
Email Marketing
We have been working with the development team to create email templates for the platform that will help to drive re-engagement for traders. These will be implemented during the Email Automation phase of the development roadmap. We are also in discussions with various projects to partner for promoting LCS further into both project communities and local communities.
Referral Marketing Program
The marketing team have helped the development team develop a referral marketing system on the platform and are eagerly awaiting the integration of the next phase of the referral program which will include leaderboards and further insight into referee trading in order to assist with the gamification of the LocalCoinSwap platform. More to come here.
Translations
An ongoing component of the Marketing team's remit was to ensure that the platform was adequately translated in order to provide a positive experience for traders who used the platform in local areas. This is especially important for local marketing initiatives whereby we are explicitly attracting users who don't speak any English. The translation and optimization of the translations used on the website is an ongoing component of the overall marketing effort. In the future, we will also look at additional languages such as Turkish and Portuguese.
Global Local Campaigns and Partnerships
We are continuing to work closely with influencers in various regions who are helping us to drive awareness of LocalCoinSwap. This includes translating content into tier one languages, attending blockchain hubs and local events to distribute flyers and business cards, as well as developing a network of people who are able to talk at speak-easy and cryptocurrency events on behalf of LocalCoinSwap. We are also working on unique device-specific channels, depending on the region, as there are often vast differences in ways that different regional audiences engage about cryptocurrency. This will be a focus for us going into the second half of 2019.
We also have a couple of ongoing partnerships with leading TOP 100 CMC campaigns and are working through the process of collaborating on joint projects. It is difficult to go into detail on these without giving too much away, but we will be working with these projects on research activities and other content that will help us reach P2P traders in specific regions.
Marketing Promotions:
Last month we ran our first international multilingual campaign to test an LCS promotional campaign. The campaign requested that users trade $100 USD to receive $5 USD in BTC into their LocalCoinSwap free, digital wallet. To promote the program we ran numerous banner ads on leading crypto media platforms worldwide via aggregators, published editorial, tutorials and press releases to announce the campaign. We worked with YouTube influencers in multiple languages to announce the promotion to their audiences and this also provided us with video content that was used to share the promotion to wider communities in social media channels and regional forums. The content was also distributed into leading social media platforms such as Facebook groups and other popular regional forums for local languages.
During the promotion, we also ran surveys with users in various communities to ascertain awareness of the campaign. Whilst the promotion itself wasn't as popular as we hoped, we did get a lot of feedback from the community that the promotion was noticed and these people were definitely interested in learning more about LocalCoinSwap. We will continue to run targeted marketing promotions testing various incentives over the coming months with more to come shortly.
I hope that this simple, but detailed overview provides the LCS community with some insight into the marketing initiatives that we have been working on over the past 2 months. It is important to remember that this in no way describes all initiatives that we have been focused on but will give a decent view.
Again, thank you for your ongoing positive contributions to the project. I know that there are many people that are working on their own time to help us promote the LCS brand and it always means so much to have the support of the community.
---
If you have more questions than what I have detailed here, I encourage you to join in on our monthly Ask Me Anything (AMA) which will be held on Thursday, May 30 and will be in the format of a LIVE Telegram Chat with our founders Daniel Worsley (COO) and Nathan Worsley (CTO). More info to come.
---