The LocalCoinSwap team is constantly taking feedback from our users about features that they would like to see implemented on the platform. We are passionate about providing the best possible trading experience for our customers. This new feature is simple but can significantly improve the user experience!
There is nothing more frustrating than logging into your LocalCoinSwap (or other P2P platform) account with the aim of completing a quick purchase or sale of your crypto only to initiate a trade with a vendor that is not online at the time. Searching through the offers one at a time to see which vendors have been online recently was a pain, until now.
On LocalCoinSwap, you can now filter search results by only those that have been online ("Last Seen") in a set period of time. Looking for a fast trade? Set last seen as "30 min" and you will only be shown offers from vendors that have been logged in and active in the last thirty minutes. This filter works in conjunction with the sorting options so you can still order the results by popularity, price, or any of the other filtering options.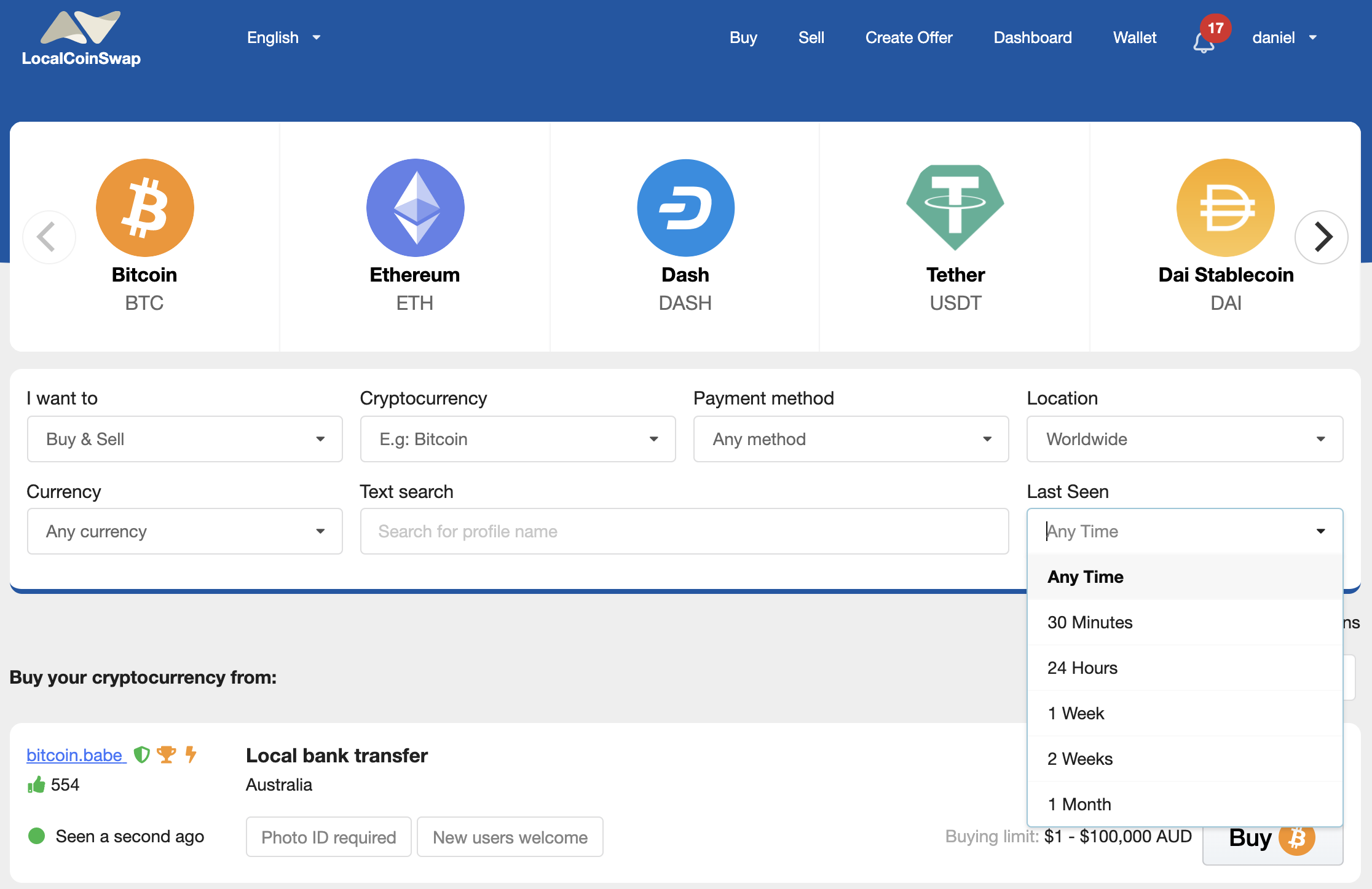 Have another feature that you think will add value to the user experience on LocalCoinSwap?
Join our Telegram group or raise a support ticket and let us know :)
Happy trading!
The LocalCoinSwap Team
---