In this ongoing blog post series, we highlight new and useful features added to our LocalCoinSwap peer-to-peer (P2P) marketplace. In this latest post, we look at a new feature that allows users to set up Telegram notifications for new trades, messages and other important notifications on the LocalCoinSwap platform.
People who have posted trade advertisements (offers to buy and sell crypto) on P2P platforms, know how frustrating it is to log into your email or LocalCoinSwap account, only to see that you have missed a trade request. Every trade that you miss is a missed opportunity to make some profit.
There are other negatives to missing trade requests, the main one being the effect that it has on your popularity score. Each trade advertisement (ad) you create has a popularity score assigned to it. Successful trades increase your ad popularity, and letting trades expire reduces your advertisement popularity. Your popularity determines the positioning of your trade advertisement on trade listing pages. The ads with the highest popularity are shown on the home page. This means that they are seen by the most amount people and thus, have a higher chance of receiving trade requests and giving you the chance to generate more profit.
Finally, missing trade requests is frustrating for other users who are ready and wanting to trade with you. It is important that we do whatever possible to increase user satisfaction so that they stay on the platform and generate more volume in the LCS ecosystem.
Many users have enabled SMS notifications for new trade requests on LocalCoinSwap. Unfortunately, SMS is not a highly reliable way to receive notifications as they rely on phone providers and require phone service/reception to receive. Telegram notifications are a much more reliable (and faster) way to receive notifications and can be used anywhere your phone has access to the internet, even on wifi while traveling abroad when your sim card may not work!
To set up Telegram notifications, follow these steps:
1. Log in to your LocalCoinSwap account and navigate to the settings page
2. Click the Telegram Notifications section and then click Activate

3. You will now be prompted to navigate to Telegram. Open the Telegram app from here (or the browser version if that is what you use)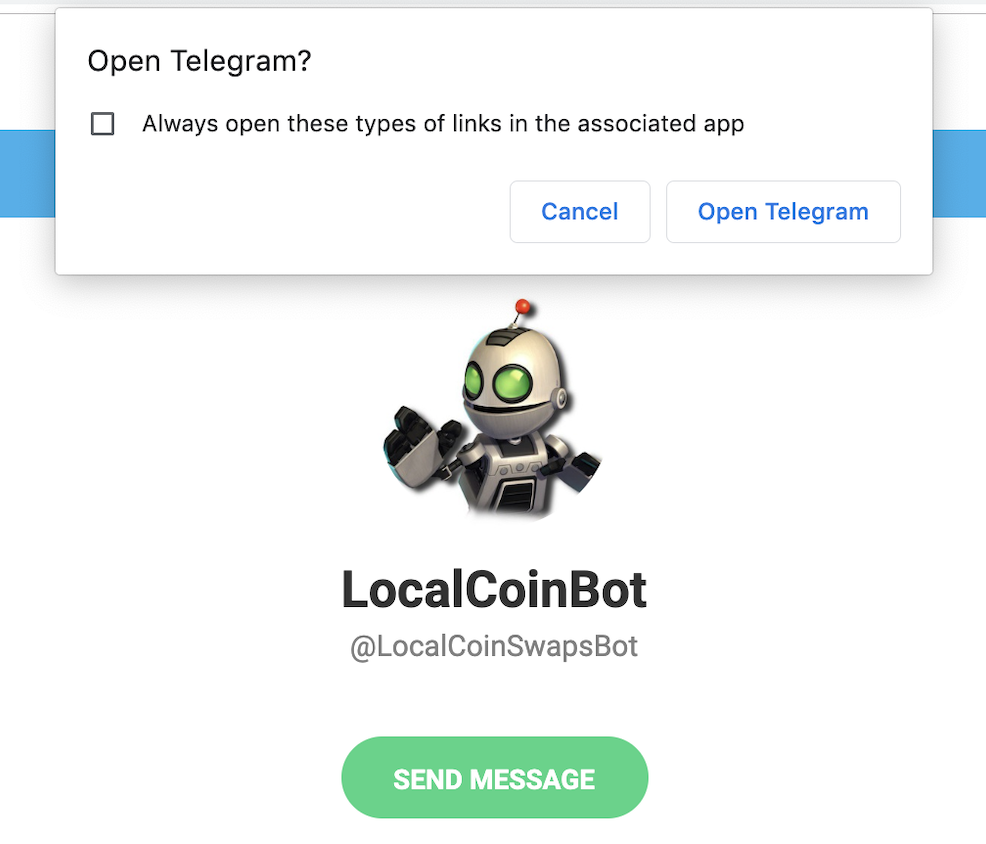 4. In Telegram, click the Start button or type /start

You have now successfully registered for Telegram notifications! Ensure that your Telegram chat with the @LocalCoinSwapsBot is not muted to make sure you receive the notifications and that you don't miss out on trades.
If you have any questions related to this new feature, please do not hesitate to contact our customer support team or visit us on our Telegram to chat directly with the team.
---