Singapore is a fantastic place with many crypto enthusiasts looking to it for its low tax rate, multicultural atmosphere, multilingual flexibility, minimal crime, and even better low pollution levels. Even street food in Singapore is generally considered excellent quality, but is bitcoin trading in Singapore plausible?
Singapore Cryptocurrency Exchange Laws
Singapore seems to have taken the approach that many other countries have in that they offer regulatory oversight but don't offer regulatory protections for investors. This stance isn't necessarily bad for traders and can result in a relative middle ground between the old and new markets that are now beginning to blend.
Singaporean cryptocurrency exchanges are required to verify your details. But, similar to other countries like Australia, Singapore has taken a relatively forward-thinking approach instead of a blanket ban or close to it, as is the case for some regions. Of course, always check official resources to confirm current regulations; this is over a rough overview and shouldn't be considered advice of any kind. Still, on the whole, Singapore seems like a relatively crypto-friendly place to be!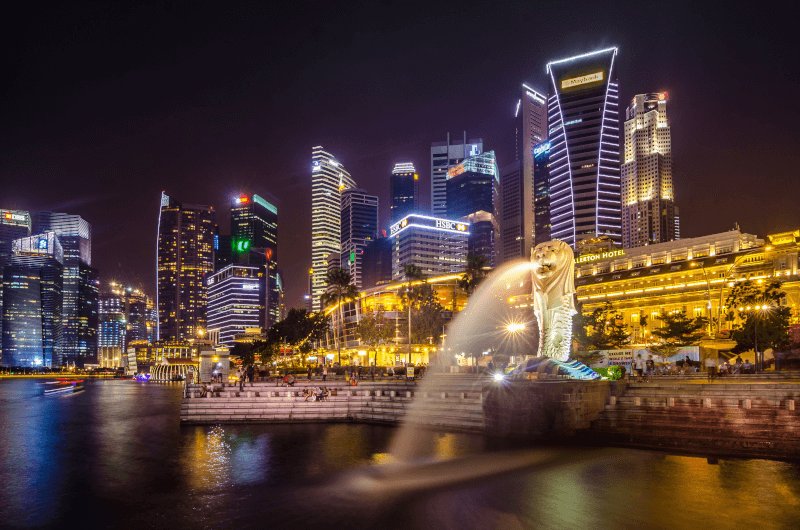 Have You Used CoinGecko?
While CoinMarketCap was considered the go-to for crypto market data for a long time. More traders are finding a fantastic alternative in CoinGecko, which has become one of the fastest-growing CMC alternatives. Something you may not know is that CoinGecko was founded in Singapore. They have adapted fast to the changing cryptocurrency space. They are now one of the top crypto market data resources for digital currency traders in Singapore and worldwide. If you're looking for crypto market metrics, including the latest on DeFi projects, check out CoinGecko!
Singaporean Government Backs Blockchain Technology
In late 2020, the Singaporean government pledged around $12 million (SGD) to fund blockchain, a blockchain innovation program. This funding will be used to develop and bring to market blockchain technology to entice adoption in the region and beyond. It's expected that this program should involve as many as 75 companies, hopefully resulting in some impressive technology created by Singaporean blockchain projects.
With Singapore's largest bank, DBS establishing a new cryptocurrency exchange division in Singapore, which is also backed by SGX, the largest derivatives and asset exchange in Singapore, owning 10% of this new venture is exciting when it comes to blockchain in Singapore. Cryptocurrency trading is looking to get a lot more interesting for retail investors and beyond in Singapore as the country's financial services, government, and even central bank get involved in the space. Is it a good or a bad thing? In the long run, only time will tell, but it clearly shows a healthy outlook on virtual currency in the region.
Popular Payment Methods in Singapore
Credit card and debit card
Bank transfer and direct debit
eNETS virtual account
Mobile phone payment transfers
Mint prepaid card
Cherry Credits
Mobiamo
Gift cards
MOLPoints
Is Bitcoin Legal in Singapore?
Yes, cryptocurrency traders and exchanges in the region are regulated. However, it's always important to double-check as rules and regulations can change rapidly, so the information presented here may be outdated by the time you read it. Trading bitcoin and other cryptocurrencies in the country is indeed possible. Consult official announcements to ensure you don't miss any future amendments that could change this down the line; however, it does look like this approach is here to stay.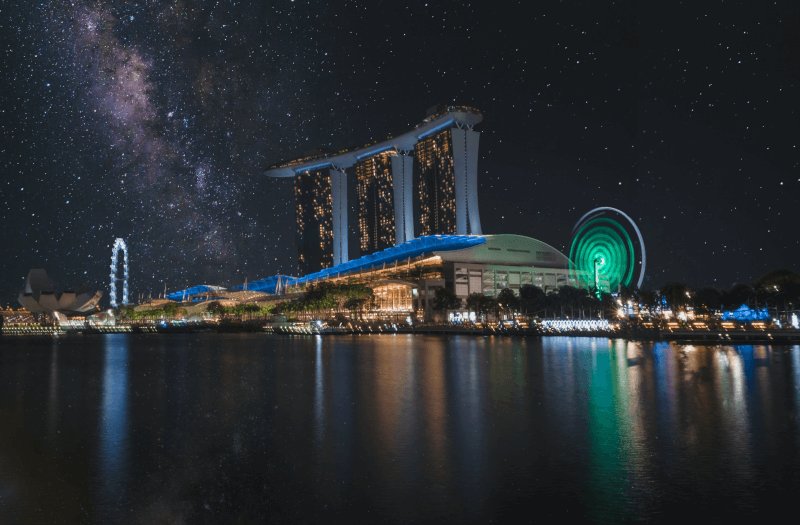 How can you Cash Out Bitcoin in Singapore?
While there are local Singaporean cryptocurrency exchanges, you may find it challenging to receive cash directly. However, a solution can be found in P2P trading with its incredibly flexible nature. Using P2P trading on a platform like LocalCoinSwap can allow you to trade with cash and hundreds of other payment methods, ensuring you can trade crypto in a way that suits your best.
How can you get Cryptocurrency in Singapore?
It doesn't matter if you want to buy bitcoin, sell bitcoin, or even trade other cryptocurrencies like ethereum; P2P trading is a fantastic option. Not only can you trade with others in Singapore, but you can trade with people across the world. Try LocalCoinSwap to buy, sell, and swap cryptocurrency with instant sign-up.How much does it cost to get 1 Bitcoin?
The price of bitcoin varies; if you are trading in Singapore, you may wish to look at bitcoin's price against the SGD. You can do this by looking for trading pairs of BTC/SGD or by using popular search engines and searching for terms like "1 BTC to SGD". However, be aware that market price won't always be the price you will be able to buy at, depending on the payment methods you want and the current supply of traders offering trades that match your terms.
Where can I Buy Ethereum in Singapore?
LocalCoinSwap provides access to a range of popular cryptocurrencies. You can buy ethereum in Singapore and much more with the same flexibility you have when trading bitcoin. P2P trading is the best way to buy cryptocurrency in Singapore and worldwide.
How can I Invest in Cryptocurrency in Singapore?
Using a P2P exchange like LocalCoinSwap
Finding a bitcoin ATM (expensive)
Using local Singaporean exchange platforms (can be slow to get verified)
Are there Cryptocurrency Projects in Singapore?
One of the most well-known is Zilliqa, founded by entrepreneurs and academics from the National University of Singapore. The project seems to be doing quite well and continues to grow since the launch of the mainnet and completing their token swap.
Another Singapore-based crypto project is Qtum, focusing on safe, standardized, and secure blockchain development leveraging the benefits of smart contracts. Qtum is operated by a not-for-profit established in Singapore called the Qtum Blockchain Foundation.
Where can I sell Bitcoin in Singapore?
Using LocalCoinSwap, you can sell your bitcoin in Singapore using a wide range of payment methods, allowing you to receive payment in the most convenient form. You can look for traders already wanting to buy bitcoin in Singapore, but if you can't find a trade offer that suits your terms, you can make one yourself taking only a few moments and just involves following a few prompts.
The Best Way to Buy Bitcoin in Singapore
While there are many cryptocurrency exchanges, there are few that enable you the flexibility of P2P trading. So it doesn't matter if you want to buy bitcoin with cash in Singapore, swap bitcoin and ethereum, or even become a vendor and make money trading bitcoin and other cryptocurrencies in Singapore and with traders worldwide.
Start trading P2P and buy bitcoin in Singapore your way with LocalCoinSwap. Crypto trading shouldn't be hard. Sign up and meet buyers and sellers worldwide to trade using escrow protection.

---