---
Most of my working life has been spent in customer service roles. Providing a fast, efficient and friendly approach to customer needs is not always easy. For anyone that has done any form of this work knows the challenges well. Having an off day coupled with an anxious customer is no picnic. It requires a lot of patience and understanding but the reward of genuine satisfaction to problem resolution, maybe even lifting their mood is fantastic.
I got involved with LocalCoinSwap during the ICO. The immediate thing that stood out was the response and help, not only from the team but community members. The positive vibes were abundant and as a new investor this spoke volumes. Customer service got a big fat tick!
From the community it wasn't the usual moon hype, although there was that at times of course, but the genuine love of the project that was amazing. The community was/is close but not in a way that limited new members. The mood was infectious!
I found myself reminiscing of the dial up days and chat rooms. Where the internet gave, for the first time, an ability for you to meet people from all walks of life right across the globe. Everyone was on a buzz with this new way to interact. The chats were positive, engaging and fun!
Over on the LocalCoinSwap telegram channel this same sentiment was captured in full swing. I found myself spending more and more time there. Not simply as an investor but as a great place to hangout. I've been lucky to make some good friends and the future of meetups is often discussed as a community.
OK, thats nice but "why beer can ships!?" To enlighten you potential new members, this was dreamed up after the subject of the famous beer can regatta in Darwin was being explained in chat. So enamoured by its sense of fun and ingenuity the small mention one night escalated into the hope to one day sponsor and build our very own. Others may sponsor car racing and taxi cabs. Well at LocalCoinSwap community members like moving away from the norms of other exchanges in every way!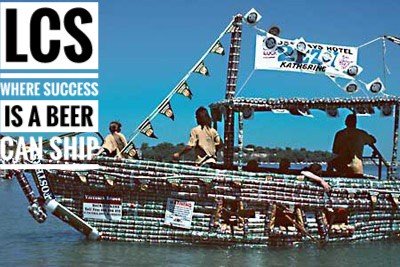 ---
It must be said, amongst all the good-natured fun and chat there is indeed a tighter common bond. At the end of the day we are all users and investors of an exchange we know will change the current space. LocalCoinSwap addresses the real problems that exist within other cryptocurrency exchanges. Such as opaque business models, large listing and trading fees, security issues and honeypot hack attempts. Not to mention withdrawal problems and limited fiat pairs. This is just scratching the surface.
An investor benefits firstly with the passive income from quarterly dividends in addition to airdrops and local currency support for their trades. Confidence in company transparency and even a community fund with voting rights on key issues. A dedicated team who are reachable, open and eager for input. You can begin to see how with this alone LocalCoinSwap is attractive.
Traders too benefit with low fees and a large amount of fiat options for bitcoin and altcoins. Security with no honeypots and cold storage wallets alongside dedicated 24 hour support.
The opening up of cryptocurrency to the masses in a decentralised P2P model will most strongly benefit crypto as a whole with new users joining from previously inaccessible walks of life. Adoption only comes when inclusivity is the norm.
With all of these benefits I found myself doing more, spreading the word amongst family and friends until an idea from "Big Vin" (a long standing and respected community member) got running. An online media campaign with a huge prize!
Now although in competition with each other a funny thing happened. Everyone who took part helped each other out! Sharing, liking, up voting you name it. The good of the project, to support the team, to support each others investment was what it was all about. It was an awesome competition that solidified an already strong community and made some solid friendship's along the way.
What I took away from all this was that I knew I wanted to continue being a part of this, now and in the future. It was an off the cuff remark about wanting to work one day in crypto that led me to my happiest achievement in this space to date. Little did I know that with kindness and good fortune that sentiment would find its way to the core team. A chance to be a community manager. To further integrate with the team, community and indeed my friends as a whole.
After my trial period ended, I was given the news that my chance had arrived. An official Admin title was mine for the taking. It was announced to the community after getting my duties and my questions answered. The positive vibes and kind words from my fellow LocalCoinSwap community members was very encouraging and deeply appreciated. To them all I must thank again. It is an honour to be a part of this. An exchange that listens to its users. An exchange that has accessibility to its core team. An inclusive exchange that nurtures the community both internally and externally. Cryptocurrency is as amazing as those early internet days, with hard work and passion abound. I will continue with my best efforts in maintaining the impeccable customer service LocalCoinSwap prides itself on and make sure to continue supporting the awesome community spirit that has never faltered once.
Customer facing roles are no picnic at times true. This time however I have my cake and I am eating it too.
Come and join us today on our journey to success!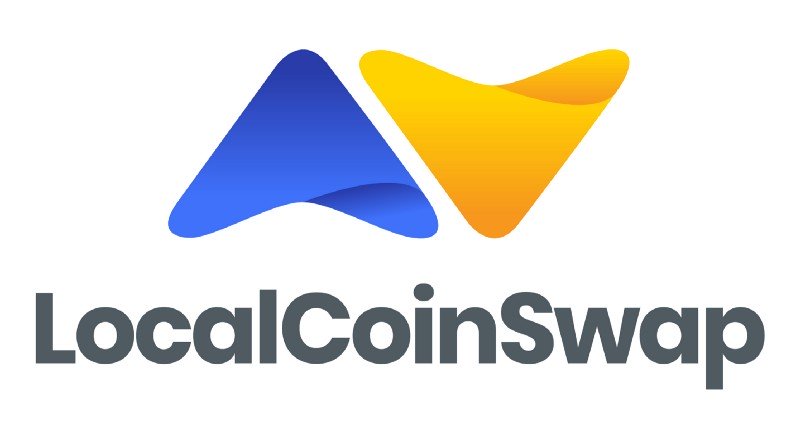 ---