Bitcoin has been around since Jan 3rd, 2009. In a little more than a decade, the market capitalization has increased from zero to $170,606,147,725. Bitcoin is a coin that can be purchased anywhere in the world and lacks many of the limitations that more traditional ways to exchange value face. It's censorship-resistant, and no one has ever been able to violate the bitcoin blockchain.

Bitcoin has many characteristics, such as immutability, faster transactions, and being deflationary by design. Moreover has been featured on CNN as the best investment of the last decade. Beating all other financial products from financial institutions. Bitcoin as an investment has been that promising in that if you bought 1 dollar worth of bitcoin back in early 2010, at the end of 2019, you would have had $90,000 worth of bitcoin. Isn't this amazing? A new revolution has started, and you are about to know more! Let's get started.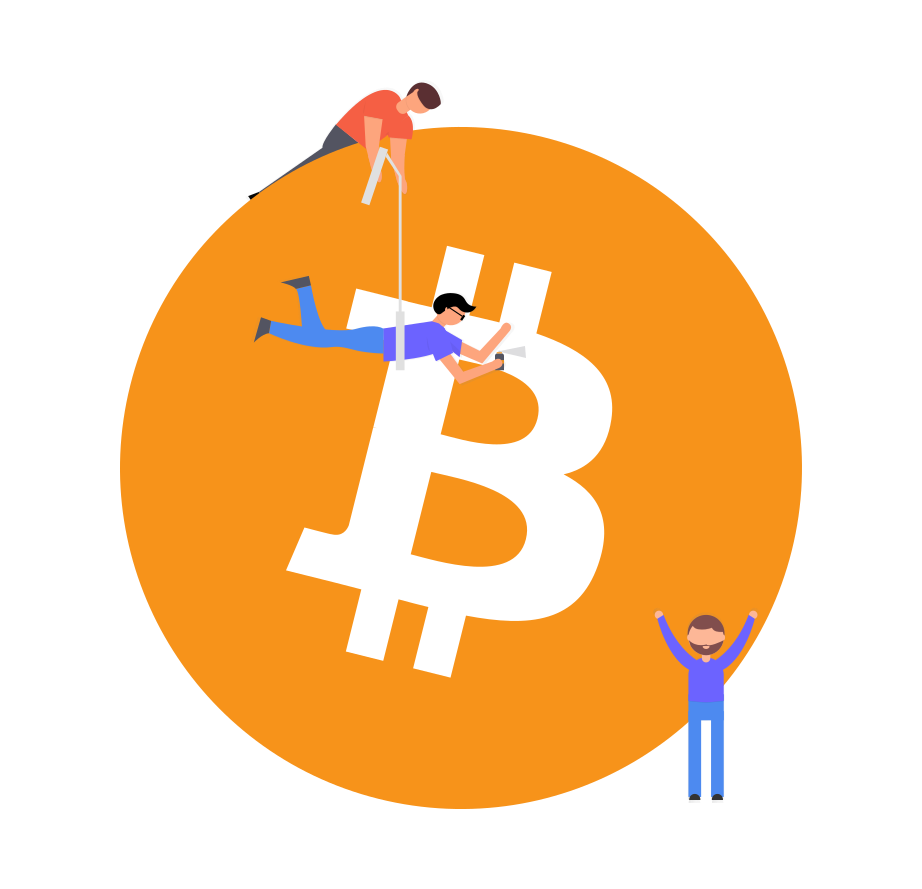 How Do You Buy Bitcoins With Cash?
The chances are that you have been looking for this information on the internet before, but you lost your energy reading through many different sources that, at the end of the day, do not tell you how to buy bitcoins with cash or how to buy bitcoin with whatever you want. Despite bitcoin being a very popular cryptocurrency, it is not widespread yet. That is why finding information about it is not that simple as buying groceries online, at least not yet.

We need to acknowledge that cash is a payment method whose transaction needs to happen in the real world, better yet, not online. That being said, to buy bitcoin with cash, we need to find people who are willing to meet in person and can exchange the cash for bitcoin in person. Using cash to trade bitcoin is a pretty popular payment method, especially in countries with regulations against bitcoin and other cryptocurrencies.

Some things to have in mind when using this specific method are that you have to coordinate time and location with the other trader and pick a safe and public place to buy bitcoins with cash.

Other than buying bitcoin with cash in person, you could buy bitcoin with cash by mail. This approach is a convenient method that lets you buy bitcoin with cash without having to meet up with anyone in person. All you need to do is to follow the same process as when you send a letter. Even though this seems super simple, you need to be aware of how reliable your courier system is in your country before using this payment method. Sending cash through the mail could be dangerous since it could be stolen.      

For our luck, there are two things we could do in order to buy bitcoins with cash in a secure way. The first one would be to find a company that specializes in sending cash remittances. You could always use google in order to do that search. Asking friends or in forums are often a good idea too when looking for reviews of these services. Remember, don't trust, verify. The second thing is to make sure you are using a cash delivery service with insurance. Even though you can pay a little more for the coverage, it is good to have it.

Although we could solve the risk of losing our money while sending them to the seller via mail, we didn't solve two other very significant problems. The first is where to find bitcoin sellers to buy bitcoins with cash from? And once I've found someone who accepts cash for bitcoins, the other fundamental question is, how do I assure that the seller is going to send me the bitcoins after I send them the money?

Something important to say is that if you think a seller is going to be willing to send you bitcoins first without you paying and without him/her knowing you, I'm sorry to say that it will not happen. On the other hand, if a "bitcoin seller" encourages and hurries you up to deposit or send the cash first, the chances are high that you are about to be scammed.  

So what to do then? The answer is super simple. Think about peer-to-peer (P2P) platforms. A peer-to-peer platform is a place on the internet where you can find sellers and buyers of bitcoin and other cryptocurrencies that are eager to do transactions. If you are from the United States, you could think about these crypto P2P platforms as the Craigslist or eBay for bitcoin and other cryptocurrencies. If you are from Latin America, you could think about "Mercado Libre" for bitcoin and other cryptocurrencies.

These P2P platforms are instrumental in finding traders who want to buy and sell bitcoins and other cryptos and are a secure way to transact with strangers because of the P2P escrow system. This escrow system helps the buyer send the payment without being worried about the seller keeping the bitcoins or cryptos. If you want to learn more about the escrow system used by LocalCoinSwap, you can read the article about how escrow protects you when P2P trading, which can also be found on our blog.

One thing to note is that not all peer-to-peer platforms allow you to buy bitcoins with cash. In addition to that, not all P2P platforms will enable you to purchase other cryptocurrencies outside of bitcoin or maybe ethereum. If you are interested in buying bitcoin with cash, you should consider using LocalCoinSwap. In addition to bitcoin, our platform allows you to buy bitcoin, ethereum, dash, DAI, tether, and much more.
The Advantages of Choosing to Buy Bitcoin With Cash
"Cash is king" is a well-known phrase used to describe the preference to use cash instead of any other payment method. In some cases carrying cash could be perceived as old school, but there is a considerable advantage in using cash in order to pay for things.

In spite of the fact that many media outlets want to make us feel that to buy bitcoin with cash is obscure because a financial institution cannot trace your ID, there is nothing wrong with keeping your personal information private. There have been many leaks of personal information from financial institutions that were supposed to take care of your personal information. Once your ID and other confidential information are out there, you do not have a way back to protect it.

Furthermore, in some countries such as Venezuela, Argentina, Haiti, and more, governments are restricting access to dollars. If you buy more than a certain amount of dollars and the seller deposited you in your bank account, the bank would force you to show proof that those dollars are yours. If you cannot show the evidence, you would only be able to take a minimal amount of your total money.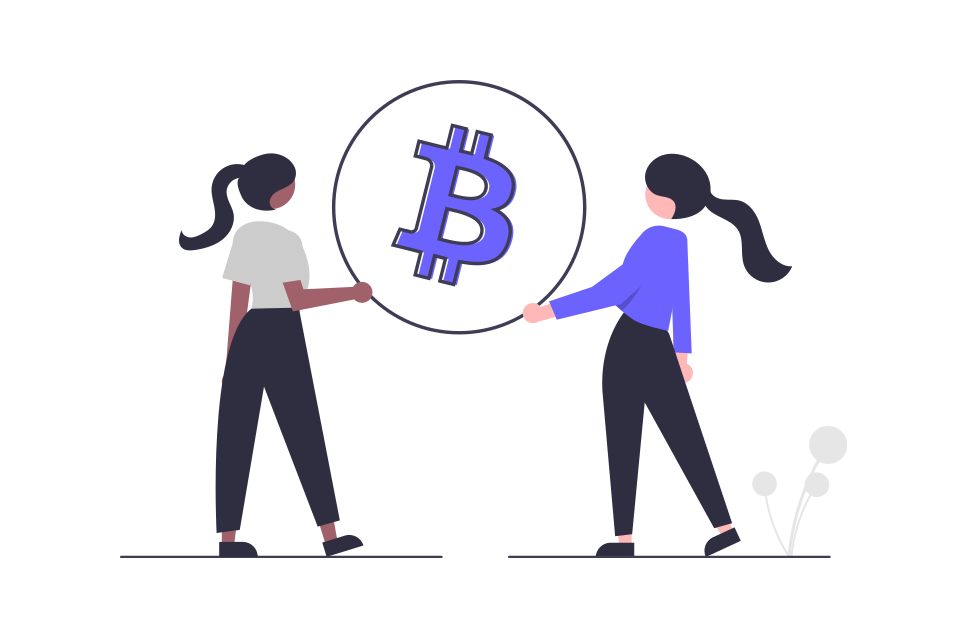 How Can I Buy Bitcoins at Walmart With Cash?
If it is your first time buying bitcoin, it could be a very frustrating journey without the right information at the right time. To buy bitcoin, you could choose between many different ways, such as on the internet through an order-book style exchange, a peer-to-peer platform, bitcoin ATM, etc. Each of these different ways of buying bitcoin has its advantages and disadvantages, from how convenient it is to buy on a peer-to-peer platform to how high the fees are from the bitcoin ATM in the streets.

You might be asking yourself, how can I buy bitcoins at Walmart with cash? However, a better question should be, what the best way to buy bitcoin with cash is? When you buy bitcoin, you should not have to go anywhere in order to buy it if you don't want to do so. You can buy bitcoin wherever you are, at any moment you want, and with any type of payment method you wish to use.

That being said, if you want to buy bitcoins at Walmart with cash, there are many things you need to consider. The chances are good that you will use a bitcoin ATM or use payment types like gift cards that can be purchased at Walmart to trade them P2P. A bitcoin ATM (also sometimes called a bitcoin kiosk) is a machine that you can sometimes find in local shopping centers or malls, if you are lucky enough, on the streets. Using a bitcoin ATM to buy bitcoin with cash can be pretty expensive. A fee typically well over 10% should be expected when buying bitcoin using a bitcoin ATM. You can read more about buying bitcoin using a bitcoin ATM on our blog as well.
Do Bitcoin ATMs Take Cash?
A bitcoin ATM takes cash and other payment methods. It usually has one of the highest premiums of the market, and in order to use it, you need to drive several minutes until you find one in your local area, if there is one at all. In comparison to other ways of buying bitcoin, to buy bitcoin from a bitcoin ATM could be the most expensive one.

There are other alternatives, such as peer-to-peer platforms that you could access from your laptop or your mobile phone wherever you are. You just need an internet connection, and you are ready to go. The most interesting part is that you could find fees way cheaper than those you pay when you buy bitcoin from a bitcoin ATM. You can learn all you need to know about buying bitcoin and other cryptocurrencies on a peer-to-peer platform here, "The Beginners Guide to Buy Bitcoin P2P."
Where can I purchase Bitcoin?
Once you learn about bitcoin and why bitcoin is revolutionizing the world, you may ask yourself, where can I purchase bitcoin? We all asked that question once we realized bitcoin would change the world thanks to its new approach to decentralization, proof-of-work consensus algorithm, limited supply, and more! Apart from being selected as the best investment of the last decade, bitcoin is a pool of technologies carefully crafted together to give economic freedom in today's world.

There are many ways to buy bitcoin nowadays. There are centralized exchanges among the many alternatives that force you to disclose personal and delicate information through a KYC or verification process. Before you disclose your ID or any type of personal information on the internet, we recommend that you are fully aware of the risks involved in this action. Centralized Exchanges are frequently targeted by hackers who many times have stolen IDs and other personal information from these centralized Exchanges.

Another characteristic from most centralized exchanges is that they do not accept your local currency, but instead, they often only accept dollars. In many cases, this situation is not favorable to many people in developing countries such as Venezuela and Argentina. Both countries have many restrictions when it comes to acquiring dollars and for buying cryptocurrency.  

You also have a bitcoin ATM as another way to buy bitcoin with cash or credit/debit cards. Indeed, buying bitcoin using a bitcoin ATM could be very expensive and very inconvenient. All in all, it could be fun as a one time experience before they disappear!

One more way to buy bitcoin and other cryptocurrencies are directly from other people. Even though this might look like a plausible alternative, there are many risks involved. Unless you know the order person you are going to buy bitcoin from, it could be dangerous.  Imagine that you are going to buy bitcoin from a person that you do not know. Would you deposit the money first or ask the vendor to send you the bitcoin first instead?.

Well, chances are that you will not want to deposit any money to a stranger, and on the other end, the vendor feels the same distrust. This situation is more common than you think, and that is why there are peer-to-peer platforms that allow you to buy bitcoin from strangers in a fast, easy, and most importantly, securely! Many things make P2P platforms an advantageous way to buy bitcoin and other cryptocurrencies.

Among these many benefits is that you can buy bitcoins with local payment methods. You can pay with local currency. Some of them even allow you to buy bitcoin without disclosing personal and sensitive information. Using LocalCoinSwap, not only can you avoid handing over sensitive information to buy bitcoin, but you can trade many other cryptocurrencies such as ethereum, dai, dash, tether, and more as well. Furthermore, if you do not have a bank account to buy bitcoin, you could use cash in person to buy bitcoin or other cryptocurrencies.

You may or may not find all of the features mentioned above at the same P2P platform. If you want to learn more about how a P2P platform can help you buy bitcoin and other cryptocurrencies while potentially helping you make some money, consider reading "The Guide to Making Money with P2P Trading," on the LocalCoinSwap blog.
How is bitcoin converted to cash
Now that you know exactly how to buy bitcoin and how to buy bitcoins with cash, you may wonder how bitcoin is converted to cash once it goes to the moon? That is a great question. Most of the alternatives mentioned for buying bitcoins work for selling bitcoin. Keep in mind that depending on the way to choose to buy or sell, you would have different payment methods available, differing prices, features, etc.

What you want to find is the best way to convert your bitcoin into cash, and for that, you need to analyze different questions about what you need. What payment method do I need? What price would I like to sell bitcoin for? Do I want to disclose my personal information in order to sell my bitcoin? Is the method I am thinking about secure? After answering all these questions, you will be able to pick a way to sell your bitcoin smartly.

One of the easiest, fast, and secure ways to buy and sell bitcoin is P2P platforms. If you want to use a peer-to-peer platform that frequently adapts to your necessities, start your journey by signing up at LocalCoinSwap if you haven't already.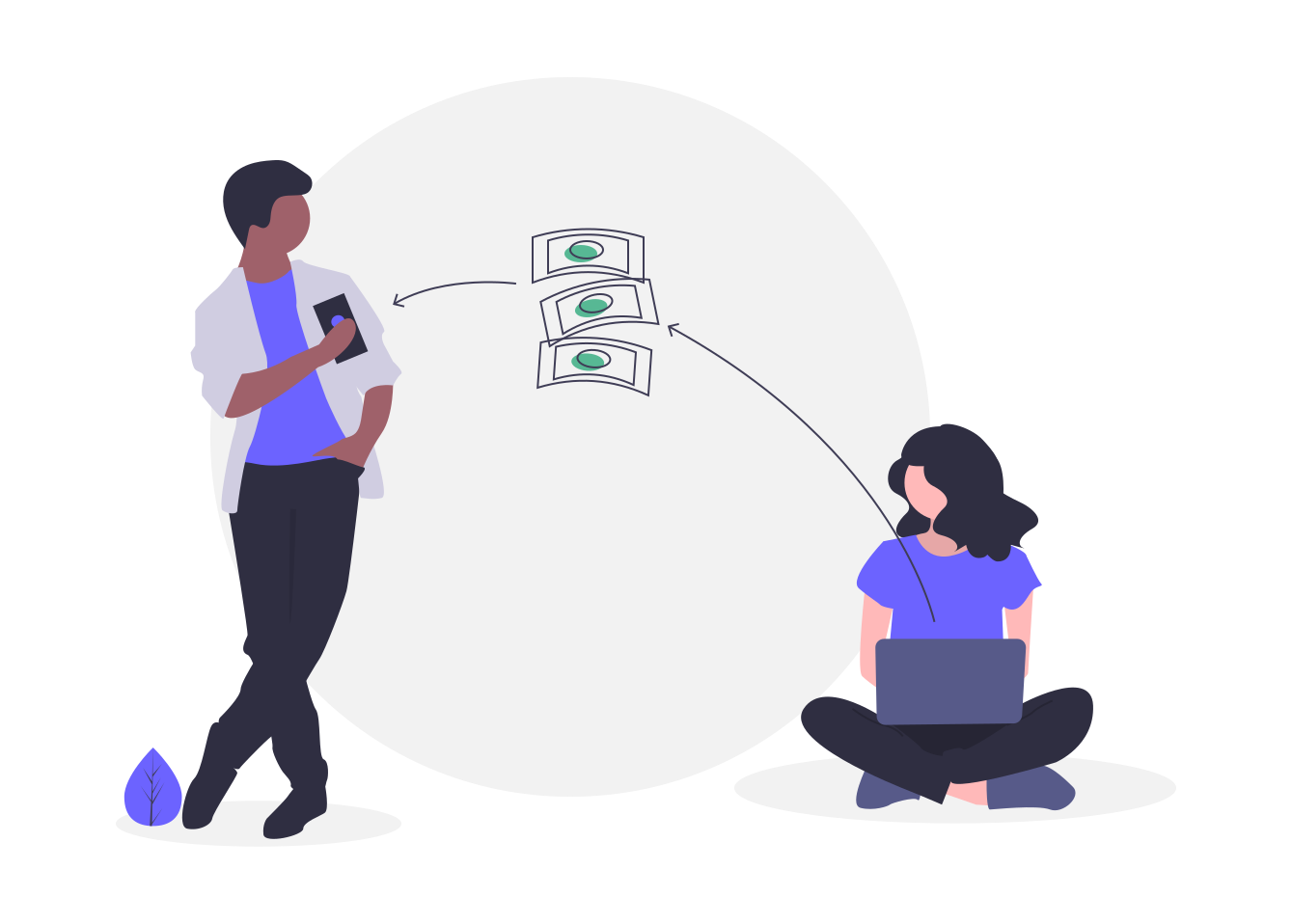 Conclusion
There are many ways to buy bitcoins with cash, from centralized exchanges that, in most cases, have very generic services to which you have to adapt. On the other hand, there are P2P platforms such as LocalCoinSwap that are customer-centric and created to adapt to and serve the market.

The Bitcoin world is relatively new to many people. Our best recommendation is to educate yourself as much as you can, and of course, we will always be here creating the best content for you to make informed decisions. Remember these famous phrases from the bitcoin community. "Don't trust verify" and "Do your own research."

If you have any questions about bitcoin and other cryptocurrencies, reach out to the LocalCoinSwap community or become a part of it yourself! Join us on Telegram, or perhaps consider following us on Twitter.
---