Australia is a great place to live, and alongside its many great qualities, it also has a surprisingly active cryptocurrency community. If you live there yourself, you might even know a few people personally that are actively buying and selling bitcoin in Australia.
Let's look at some issues that affect those investing in crypto in the region and see how easy it is to convert AUD to Bitcoin, perhaps even how you can buy bitcoin with cash in Australia.
Is it Hard to Buy Bitcoin With Cash in Australia?
As crypto adoption has risen in Australia, so has the ability to buy bitcoin and other cryptocurrencies. While once it could be a little more challenging to convert your $AUD into bitcoin or get some cash for bitcoin, that has changed a lot in recent years.
It's far easier to find BTC/AUD pairs on exchanges, portfolio trackers, and many of the tools that those in some other countries have enjoyed for some time. No longer do you have to manually calculate the exchange rates using more prominent pairs thanks to the increase in bitcoin trading in Australia.
For a while options were limited, and many traders were rushing to a couple of exchanges where they could buy bitcoin instantly, the problem was that these exchanges often had terrible volume, high fees, wide spreads, and terrible slippage in the case of order book exchanges. Thankfully, these days whether you are interested in margin trading, finding a bitcoin broker, or just buying some bitcoin or other cryptocurrencies, you have a range of options and can avoid the delays of wire transfers to foreign exchanges to get the best bitcoin price in Australia.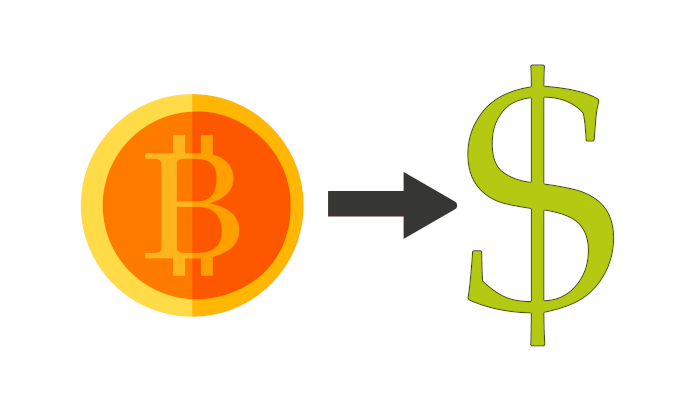 Local Bitcoin in Australia
While LocalBitcoins was once an option for buying bitcoin with cash in Australia, that has changed. Recently, LocalBitcoins has removed the ability to purchase bitcoin with cash-in-person trades, something that left many around the world disappointed. On top of this, they have introduced confusing and difficult to complete tiered verification that has left many people looking to buy bitcoin fast rather disappointed, and those without sufficient documents locked out. So, you might be left wondering, can I use cash to buy bitcoin in Australia? Absolutely.
Cash is still an everyday staple in Australia. At the same time, many people are happy to live virtually cash-free lives using modern payment methods like Google Pay & Apple Pay. However, the cash economy is still very much alive. Whether it's 2nd hand cars, a great deal on Facebook Marketplace or Gumtree, many Aussies still default to cash transactions. Unfortunately what was once a tool for trading crypto has become a restrictive and outdated service that has been replaced by modern alternatives to LocalBitcoins.
If you want to buy bitcoin using cash-in-person, LocalCoinSwap and its range of Australian bitcoin traders can help. Traders like the fantastic Bitcoin Babe (who we previously interviewed here!) are providing incredible service across Australia, allowing more Australians than ever ways to buy bitcoin that suit their needs. Whether you want to purchase bitcoin with a credit card, POLi, cash-in-person or just about anything else, P2P trading is an excellent option and something you can still do freely at LocalCoinSwap.
Bitcoin & Banks in Australia
Crypto has been poorly dealt with by many banks across the world, and Australia is no different. It's hard to tell if this is something that is improving or getting worse as the issues associated with combining bitcoin and banks just don't seem to go away. With some Australian banks known to flag and sometimes even deny cryptocurrency exchange transfers, this has resulted in more than a little conversation about what to do among Australian crypto traders.
Thankfully, P2P trading can help you buy bitcoin in Australia anonymously, at least as far as your bank is concerned. While many liquidity providers still deal with bank closures and what seems like continually shifting regulations and double standards, for those that want to buy bitcoin with bank transfer, you still can with ease thanks to the services provided by Australian P2P traders.
Some Popular Payment Methods in Australia:
Bank deposit
Cash-in-person
Debit/credit card
Local bank transfer
PayID

The Australian Crypto Community
With the country as broad as it is, many crypto enthusiasts find themselves going online to find others to talk bitcoin price, about which crypto to invest in, and to ask questions about things like wallets and exchanges. From price predictions to some of the quality highest-quality memes, the Australian crypto community is a great one. One of the largest cryptocurrency-focused Facebook groups Crypto Australia has (at the time of writing) around 50,000 members and is consistently active as it has been for several years now.
As for events (even though this is something that is currently mostly put on pause due to world events), over the last few years it's something that has been growing in both the crypto and broader blockchain space. Everything from bitcoin beginner meetups to more technology-focused events for blockchain and fintech startups has started popping up, not just in larger cities like Sydney and Melbourne either.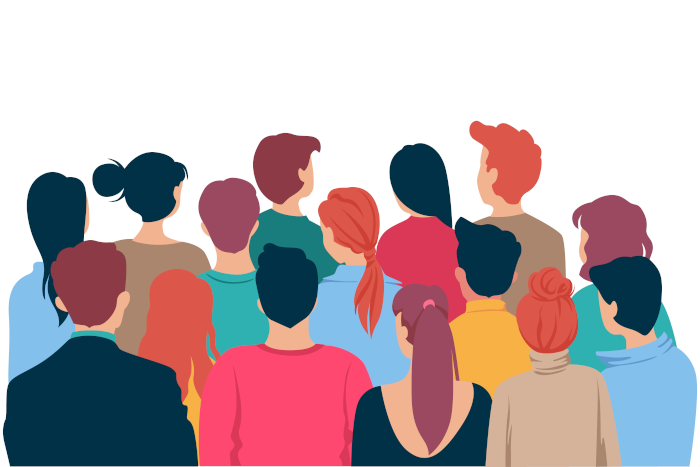 Cryptocurrency & Bitcoin Tax in Australia
Cryptocurrency tax in Australia can be a fairly broad topic and not one we'll delve too deeply into here; this is something that a good tax accountant can assist with if it affects you, which is another thing that is becoming more available. While it was once quite difficult to find tax accountants and financial assistance if you were involved in crypto, this has improved in Australia, and more consultants are not only aware of what bitcoin is, but how to handle crypto in regards to tax. Whether you are converting bitcoin into AUD or selling your bitcoin in AUD, or even between different cryptocurrencies tax issues are important to consider when trading crypto in Australia.
Capital gains tax (CGT) and income tax are the primary ways crypto is taxed in Australia. Which type of tax applies and how much you could have to pay will vary, something that is well worth seeking professional advice if you are concerned about and don't understand your cryptocurrency tax obligations in Australia.
Evolving Digital Currency Regulations
Bitcoin, cryptocurrency, and the exchange of crypto in Australia is legal. However, there is a range of regulations that affect it, but unlike some places, you can engage in trading crypto as a private citizen or business.
In the early days of crypto regulation in Australia, there had been an issue with double taxation in the form of a goods and services tax (GST) on crypto. This unusual approach to crypto taxation was fought and has changed as crypto has gained more adoption, and more consistent regulations have begun to form over time. While this seems to be an evolving topic, overall crypto in Australia has not been stifled by bans and other heavy-handed approaches from the government that have taken place in some other parts of the world.
The community itself also tends to be fairly active in regards to scams and the minority of locally grown projects that have questionable merit. When something suspicious approaches the Australian market, it's often heavily contested by the community. It's likely that this form of self-regulation has helped shape the relatively positive public sentiment towards bitcoin and has likely had some effect on how regulations have grown in the country.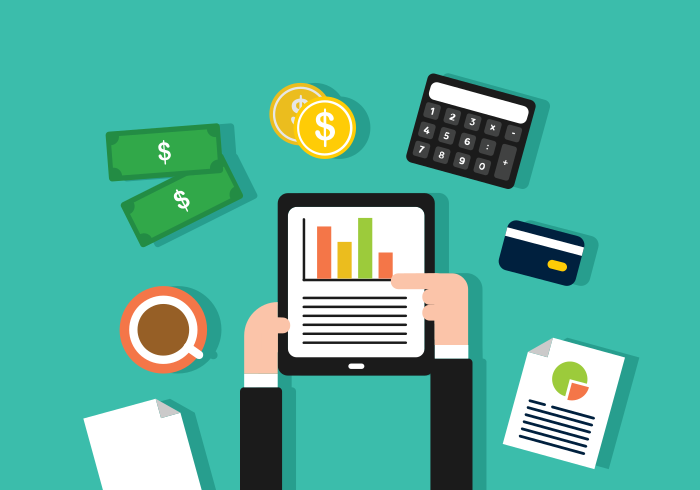 Privacy Concerns & Cash Restrictions
While Australia can be justly considered a rather progressive country, there are some things that have blockchain, crypto, and privacy advocates in general a little concerned. In recent years a push has been made to implement a cash ban that would restrict the amount of cash that can be used for transactions. While this ban is intended to put the limit at around $10,000 for cash transactions many do find this could be a slippery slope that pushes people to rely too heavily on banks and restrict free trade among Australian citizens.
Another move that has caused some controversy that goes well beyond the crypto community is the so-called "anti-encryption" law which could force tech companies to allow access to data that would otherwise be hidden from prying eyes. Attacking encryption is something that could very much affect many tech companies as well as cryptocurrency businesses based in Australia.
So while Australia has become a hub of such innovation and vibrant culture, nowhere is perfect. However, there has been quite a lot of push back on these issues, which hopefully results in finding some middle ground that doesn't impair the freedom to trade and financial privacy in Australia to an untenable level.
Privacy is an important consideration and one we have touched on in the past as well in our article - 7 Reasons Why Privacy Matters
How to Buy Bitcoin in Australia
Step 1: Head on over to LocalCoinSwap.com and sign up if you haven't already.
Step 2: Use the search bar to set your location to Australia (or even your city) and any other filters you'd like to set such as payment method.
Step 3: Look through the trade offers available, and if you can't find one that suits your needs, you can make your own trade offer in just a few moments.
Where Can You Spend Bitcoin in Australia?
The number of places that accept bitcoin in Australia is increasing with time, many online and offline providers of goods and services are making the leap to accepting cryptocurrency payments at their businesses. Whether you want to go out for a meal, order something online, or are travelling through Brisbane airport (the first crypto-friendly airport in the world) you have a lot of options.
The best way to spot if a local business is accepting bitcoin, ethereum, or other cryptocurrency is to look for stickers that are often proudly displayed on the exterior of the building, near the cash register. In the case of online shopping, whether or not they accept crypto payment can usually be found in their FAQ page (if they have one) or during checkout as a payment option.

From Adelaide to Perth and beyond, businesses are embracing crypto in Australia. If your favourite local store isn't as yet one of the best things you can do is show your support for them to do so and politely encourage them to consider the possibility in the future. Demand has rapidly increased the adoption of payment methods like Afterpay and ZipPay at Australian businesses. While buying bitcoin with Afterpay may not be easy anytime soon, it does show how quickly demand can increase the adoption of new payment methods and technologies.
Whether you are in Brisbane, Melbourne, Sydney, or across the world, LocalCoinSwap can help you buy and sell bitcoin and other cryptocurrencies! Get started trading P2P today, and you can be buying and selling bitcoin in no time.
You can also join our Telegram community or follow us on Twitter & Facebook. To find more articles like this one, you can check out our Blog.
---