If you're new to bitcoin, it can be daunting deciding where to start, leaving you asking yourself how do I buy it, or if you haven't traded in recent years, you may wonder what exchanges people are now using and other similar questions. In any case, one thing that can make buying bitcoin in the United Kingdom easy is a P2P exchange such as LocalCoinSwap. So let's explore why and how you can instantly buy bitcoin from traders in the UK and worldwide.
How to buy Bitcoin
There are several methods of purchasing Bitcoin.
From a Bitcoin ATM
From a centralized exchange with a fiat gateway
From a Peer-to-Peer (P2P) exchange
Bitcoin ATMs are the most expensive method to buy Bitcoin (BTC), so it is generally not recommended unless you have no alternative option.
Centralized exchanges such as Binance can be great for high-frequency trading, exchanging between different cryptocurrencies, and leveraged trading. However, as a method to buy Bitcoin with GBP or other local currencies, they can be complicated, slow, and even expensive. In addition, banks often block transactions associated with known centralized cryptocurrency exchanges.
P2P exchanges such as LocalCoinSwap provide an easy, fast and safe way to buy bitcoin from other users in your region using a wide range of payment methods such as a regular bank transfer using the UK's Faster Payments Service (FPS), with Monzo, Revolut, or even with cash.

Where to Buy Bitcoin in the UK
If you're in London looking to buy bitcoin, Manchester, Leeds, or another area where you'd prefer to deal with someone in person, you may struggle to find a way to do this if you just start looking around. The trick is finding the right place to look, which is LocalCoinSwap.
Using LocalCoinSwap for cash-in-person trades (or even something else, such as cash by mail) allows you to deal safely with escrow protection and find traders that match precisely what you are looking for in a trade. If you can't find the perfect fit, the best part is you can become a vendor yourself and start trading bitcoin in your local currency in the local area. There's something great about blending the old form of cash exchange with the latest technology in blockchain and bitcoin that is a significant draw card for many people, which is unlikely to change any time soon.
Can You Exchange GBP to USD?
Currency exchange can be expensive, especially when trying to perform remittances regularly. In addition, just the simple act of sending money to friends and family back home can become costly. However, bitcoin is becoming a great way to bridge the gap between countries, finance, and people, whatever your circumstances are.
Remittances can be made easier using cryptocurrency. For example, you can buy bitcoin using pounds or whatever local currency you have, and then using a P2P exchange like LocalCoinSwap, trade that bitcoin with another trader dealing with dollars, euro, or whatever it is you are trying to find. Some people even take it a step further by using bitcoin to cover their spending by trading while on holiday wherever they end up, and some digital nomads do this while they travel the world.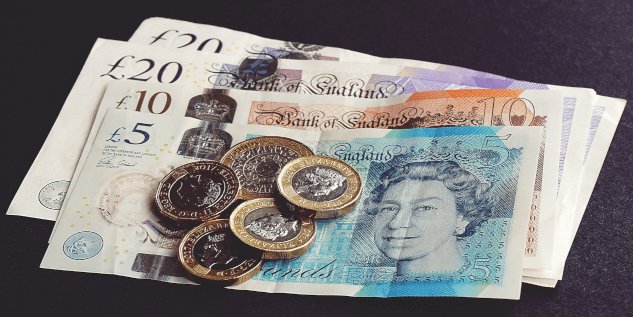 What Can I Buy with Bitcoin in the UK?
There's a growing number of places you can spend bitcoin in Britain. While some interesting big businesses are moving to accept digital currencies, you'll also find a lot from your local pub to high street stores accepting it, though these can be a little harder to find.
One exciting thing you can buy using bitcoin in the UK is plane tickets through airBaltic; while you can only purchase certain tiers of tickets, it could still add nicely to your holiday tales. Of course, there are plenty of online companies accepting bitcoin, behemoths like Microsoft, substantial online retailers like Overstock, and even tech from Newegg.
You can also leverage LocalCoinSwap to purchase various gift cards, expanding the range of places you can spend your crypto, even if they don't directly accept it (yet).
Buy Bitcoins with Your Bank Card?
Buying bitcoin with a bank transfer, credit card, or debit card can be problematic when using centralized exchanges. Most banks are averse to cryptocurrency and have a well-established habit of stopping transfers to bitcoin exchanges on a whim, in some cases even deciding to close people's accounts, making things difficult for them in more ways than one. The solution can again be found in P2P trading on LocalCoinSwap. Trades typically look like ordinary personal transactions, with no reason for your bank to speculate on what you are doing.
While buying bitcoin anonymously may be important to you, many people just want to be able to trade using their bank account or other payment methods that don't usually support cryptocurrency purchases. So avoid those awkward phone calls and switch to P2P trading. Whether it's your first trade or you've been at it for years, there's never a wrong time to change your approach.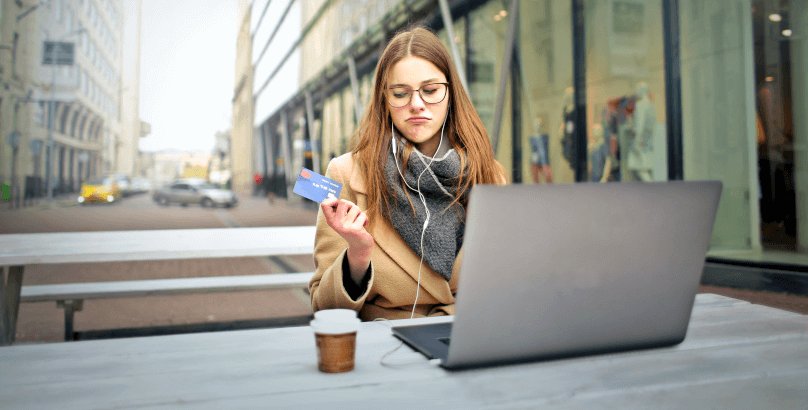 The Cheapest Way to Buy Bitcoin in the UK
You have to factor in a few things when considering what will be the cheaper way to buy bitcoin for you; first is time, and secondly, what is your preferred payment method. When purchasing anything, if you don't have a suitable payment method available, you can run into a high time cost, potentially conversion costs, and excess fees trying to make that available.
One of the great things about buying bitcoin in places like the UK is you don't have to worry so much about how you want to pay because you have so many options when trading on LocalCoinSwap. Stop wasting time, energy, and money and skip straight to dealing with real traders across the UK and even the world to get the best deals on types of trades that suit your needs.
---