Many people trade bitcoins intending to make money, something a lot of people don't realize is one of the best ways to make profits more consistently is to make money trading bitcoin peer-to-peer (P2P). Stop wasting time with platforms promising unrealistic returns or cloud mining that can just end up losing you money, if you put in a little effort just about anyone can start a business or side hustle trading cryptocurrency.

Find out what P2P trading is and answer the more important question, how can you earn money trading bitcoin P2P?
What is a Peer-to-Peer Exchange?
Unlike trading with order-book style exchanges, P2P exchanges help match buyers and sellers more directly. Using a P2P bitcoin exchange, you interact with the other trader directly. You can set your own terms, profit margins, and even payment methods you are willing to accept. P2P exchanges are far more flexible and, as a result, provide a lot of trading opportunities that otherwise wouldn't be possible. You can buy and sell on your terms with crypto traders worldwide!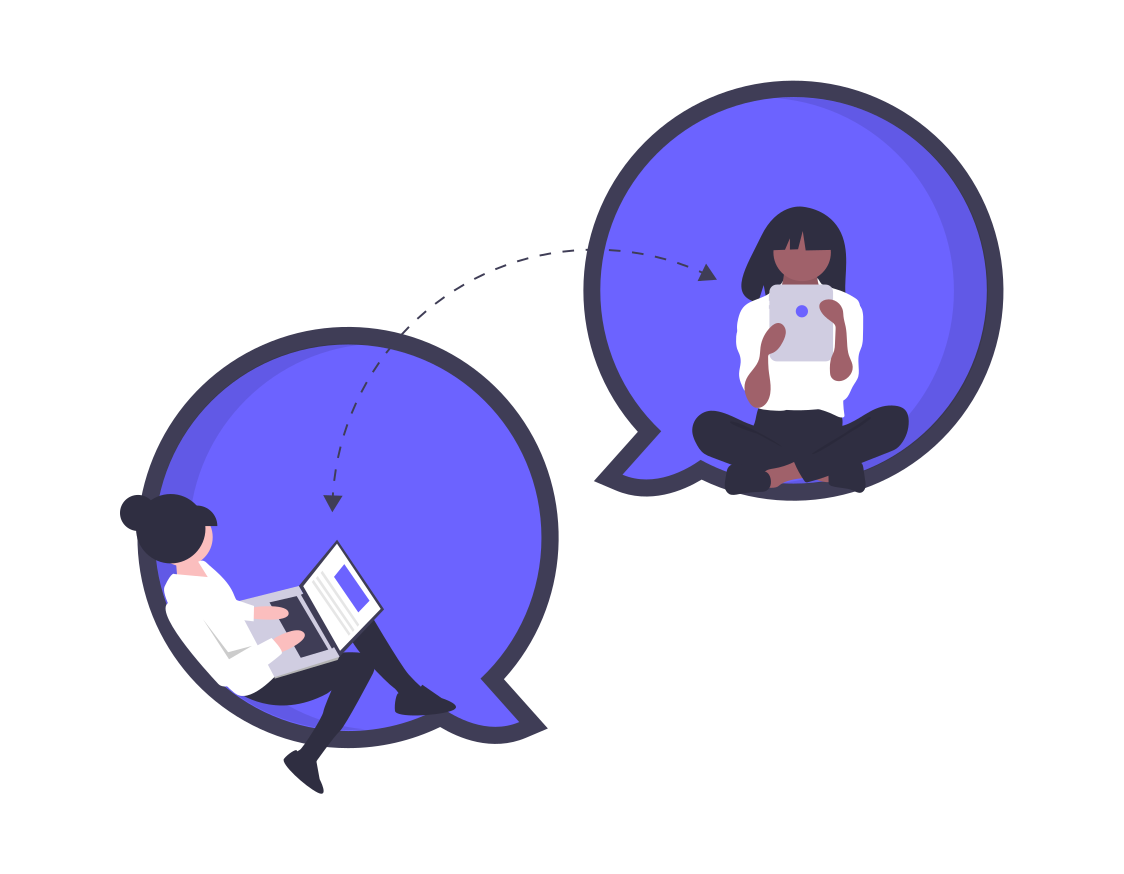 How Can P2P Make Bitcoin Trading Profitable?
There's a range of reasons people choose to trade bitcoin P2P, and one of those reasons is it can be a profitable business model. Many traders across the world use P2P trading to support themselves, their families, or just make a little extra money. The inherent flexibility of P2P trading is what makes it a great way to earn money trading crypto. There's also no need to worry excessively about price trends when trading P2P as you can source your crypto immediately before trades when using a platform that doesn't require prefunding of trade offers, such as LocalCoinSwap.
You can achieve consistent profits by taking advantage of various techniques, essentially what are forms of arbitrage that provide convenience for your trading partners and profit for yourself. The crypto markets can be an exciting place to explore and trading P2P can help you make that a profitable experience no matter what the market conditions are that could affect other types of cryptocurrency trading.
Providing in demand payment types and access to regions where demand is not being met provide a great way to earn crypto every day or profit via a vast range of payment methods. There's no need for margin trading, risky CFD trading, trading bots, or other higher risk trading instruments when you keep it more direct and simple with P2P exchange.
Making Money Trading Bitcoin by Offering Convenience
When traders start looking to buy bitcoin, they often have preferences for which type of payment method they would like to use. Just like the drink machines at the bottom of an escalator in a supermarket with those overpriced drinks, convenience can be profitable. Offering people what they want in a way that is easy for them will result in a reasonable profit margin for yourself and providing the service the other party wants. Even if you only have a small amount of money available, you can still start by creating trade offers with more moderate limits so you can get started with whatever funds you have available, not everyone is looking for large amounts of crypto.

While some payment types can require some extra risk management, such as PayPal or gift cards, even payment methods that are considered relatively easy to manage like bank transfer will demand a higher margin than bitcoin's current market price. When you offer payment types that are in demand, you provide a service that many traditional kinds of exchanges fail to deliver, the convenience of being able to buy bitcoin in a way that suits everyone.
Even many "instant" bitcoin exchanges fail to offer more than one or two payment methods. While this can be inconvenient, it can be a fantastic opportunity for those traders willing to put in a little time and effort to make a business from this opportunity themselves.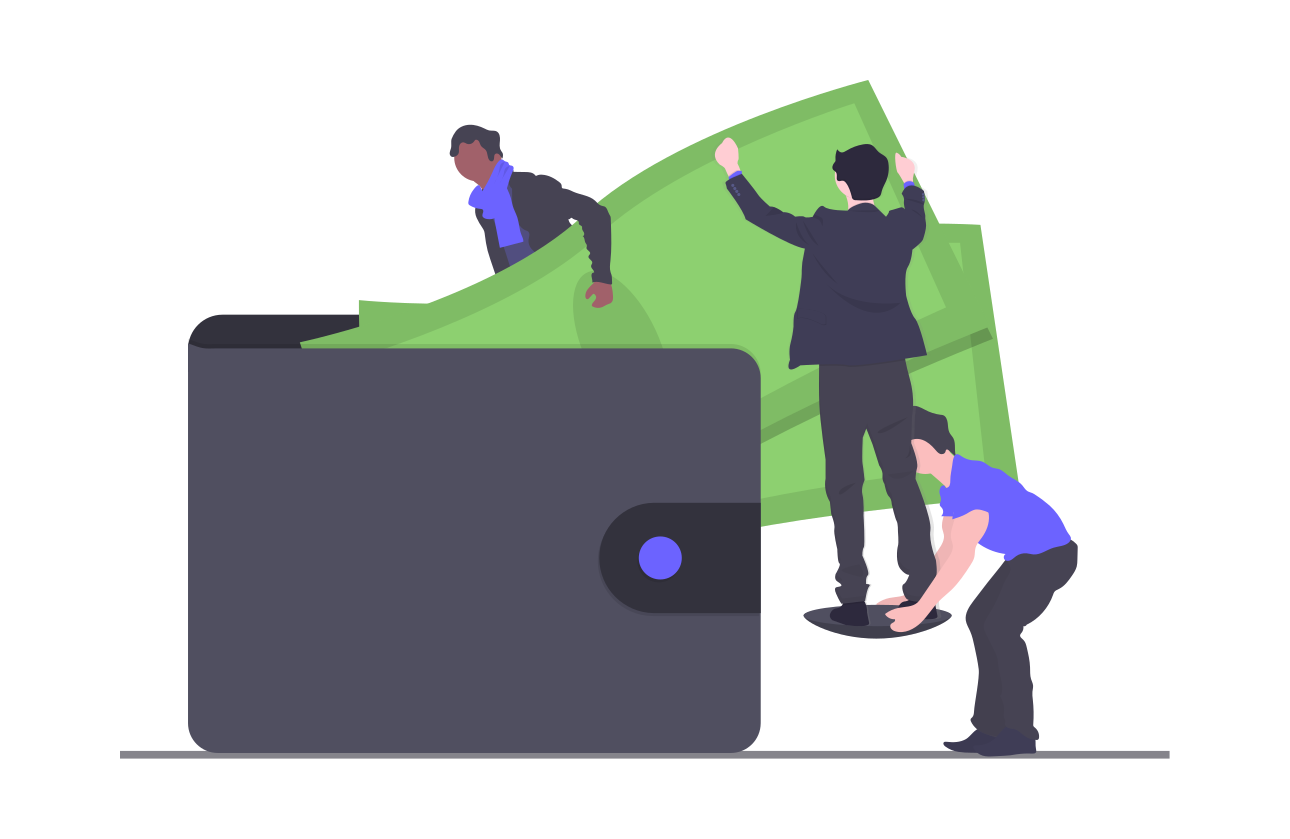 The International Bitcoin Market is Volatile
Just like bitcoin itself, the worldwide bitcoin market is a volatile one. Across the planet, events can affect bitcoin's local trading price in both positive and negative ways. For those traders in other regions, this provides an opportunity to help provide better access to cryptocurrency in these regions, help smooth out price volatility by providing liquidity to areas lacking it, and make some profit.

Regional arbitrage can be a great way to earn money exchanging crypto, especially if you have family or close friends that live in the locations you are trading into. You may find having a local bank account helpful. Still, in many cases, you can trade in these regions using international payment methods that support both your area and your target location.
Helping bridge communities across the world is one of the many incredible benefits of being a P2P trader, and one of the other ways you can make trading bitcoin and other cryptocurrencies profitable. Not everyone has the same access to banking let alone crypto, you can take advantage of the demand while helping provide access to those in need of more avenues to get involved in the cryptocurrency space.
Do You Need to Understand Technical Analysis to Profit?
No, and while technical analysis can be a useful tool for some traders, many P2P traders don't use it at all. For those who already hold a moderate amount of bitcoin, you can simply rebuy what you sell, or you may prefer to opt to buy the bitcoin for specific trades. In either common scenario, market movements outside of the extreme will not significantly affect your P2P trading experience. While bitcoin is still quite volatile, if you keep your trade sizes moderate and ensure your trades go swiftly, you aren't likely to experience many volatility issues, especially if you factor this potential into your margins.
If you do want to learn technical analysis, there's no need to pay "influencers" to teach you, there's plenty of fantastic free tutorials to learn technical analysis available online with some amazing content on the subject. Just two examples of many are Investopedia and Babypips that offer some great tutorials for traders as well as various trading tips for you to explore to expand not just your crypto trader knowledge but get a better grasp on traditional finance at the same time.
You don't need to be an expert in financial markets to learn the basics of technical analysis. Learning about currency pairs, trading platforms, money management, all these are pretty useful skills for anyone interested in cryptocurrency or finance in general. However, becoming a P2P trader requires minimal knowledge, so don't feel like you require any of this type of experience or education to get involved in the cryptocurrency markets. If you have a general understanding of bitcoin and the payment methods you wish to provide you have all you need to become a fantastic crypto trader and can start using this interesting way to make money from digital currency.
Can You Make Money from Bitcoin in a Bear Market?
One of the great benefits of P2P trading is that you can profit no matter which direction the market is trending or the current price of bitcoin as price movements aren't a significant concern if you manage your trades well. As you earn money from margins on top of the current market price, it doesn't matter so much if the bitcoin market was up or down that week, month, or year. So whether it's bearish or bullish, one of the best ways to earn money from bitcoin is trading P2P.

If you are a bitcoin enthusiast, you may even find P2P trading is a great way to help stack satoshis during an extended bear market, without margin trading or reducing your bitcoin exposure. While it's not passive income, it can be a fantastic way to may an alternative form of income that avoids you having to sit in an office all day, instead you can trade from wherever you are. Becoming a cryptocurrency vendor could even allow you ways to make money while travelling the world.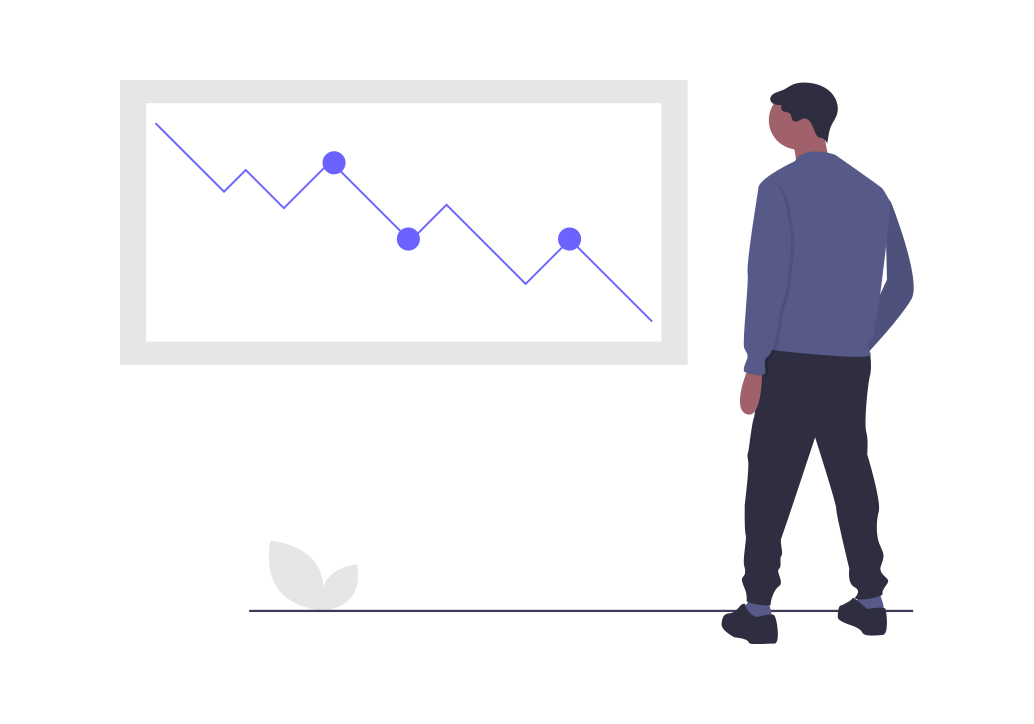 Can you Make Passive Income from Bitcoin Trading?
While trading peer-to-peer does require some effort, it's not a "get rich quick" scheme, there is another approach you can take to either make extra from your crypto trading or by simply referring traders to the most popular non-custodial P2P marketplace! You can make a secondary source of income from P2P trading is via the LocalCoinSwap referral program, while some basic affiliate marketing you could generate yourself another income stream to help supplement you even when you aren't trading.
If you already trade on other trading platforms you are even better positioned to get make passive income from the program as you can refer your customers from elsewhere, so even if you don't always trade with them you could still be earning a little crypto when they do.
Tips for Getting the Most Trades
Spend a little time ensuring that your terms are clear and concise
Price your trade offers to be competitive with those also offering similar trades
Respond to trade requests as promptly as you can to help build your reputation
Be friendly and help new traders when you can as they are more likely to return
Offer payment methods that are in demand but also don't have a charge back risk
How to Get the Bitcoin to Trade?
Where you get the bitcoin to trade with can vary depending on your circumstances, options available to you, and your preferences. When you are a vendor, it's essential to get a lower price than what price you intend to sell to give you a high chance of profitability. One approach to doing this is by using a different payment method to purchase your bitcoin with lower average margins.

For example, you could buy bitcoin with bank transfer and then sell it using PayPal or any number of other higher-margin payment methods. If you are trading the bitcoin you own already, you may just wish to replenish this as you go, which can make things easier for you as you won't need to buy bitcoin immediately for your trades or try and predict the movements of bitcoin price in between transactions.
Using LocalCoinSwap to Profit from Trading Bitcoin
When you use LocalCoinSwap, you are able to trade in ways that ensure you can be as flexible as you need to make your bitcoin trading profitable. When creating an offer and becoming a vendor on LocalCoinSwap, you don't need to pre-fund trade offers. This feature allows you to relax while you wait for trades to come in, instead of having your cryptocurrency locked on an exchange somewhere waiting for a trade to be initiated.

Without the need to fund offers you create until you accept a trade, you can avoid the hassles of day trading trying to maintain your money and focus on P2P bitcoin trading if you prefer. With hundreds of payment methods and virtually any fiat pair you could want, you can trade your way on LocalCoinSwap and make a bitcoin trading business your own without having to run your own cryptocurrency exchange platform.
Long or short, bullish or bearish, you can still use LocalCoinSwap to trade the cryptocurrency markets across the world. You can buy or sell a range of popular cryptocurrencies any time you want and anywhere you are thanks to the P2P trading process.
How to Become a Vendor on LocalCoinSwap
Sign up to LocalCoinSwap - Head on over to LocalCoinSwap.com and get registered. All you need is an active email address to get started. It doesn't matter if you are looking to trade bitcoin short term or long term, LocalCoinSwap is a great place to trade.
Post a Trade - You can have your first trade offer listed in moments by clicking "Create Offer" and following the prompts provided. You can quickly make offers for one or more types of trades depending on the range of trade types you are offering. You can also browse thousands of trade offers from cryptocurrency traders from across the world!
If you want to go short on bitcoin during a down trend or go long on ethereum during a bullish market cycle, the choice is yours with the help of P2P trading. Start buying or selling your favorite cryptocurrency today.
More About How to Make Money With Bitcoin Trading
Read more about how to make money trading peer-to-peer and much more on our blog, where you can learn about bitcoin, cryptocurrency, trading, blockchain technology, and much more! You can also follow us across social media where we share the latest in crypto news, articles, and project updates. We hope you'll join us if you haven't already in making P2P trading the best it can be!
Some other articles you may find interesting to help you learn more of the best ways to make money trading bitcoin include:
Find More From LocalCoinSwap Across Social Media:
---